MIT Students Create a Chilling Spider Robot to Construct Lunar Colonies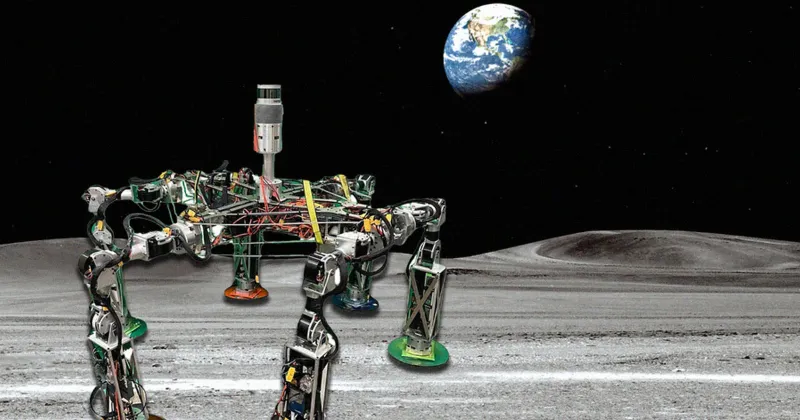 MIT students have recently unveiled a terrifying mix-and-match spider robot designed to help build lunar colonies. The multi-legged robotic creature looks like something out of a science fiction movie, with its eight legs and spindly body. It's been designed to traverse the rugged terrain of the moon and carry materials for constructing habitats or other structures.
The prototype was created by researchers from MIT's Computer Science & Artificial Intelligence Lab (CSAIL) in collaboration with NASA's Jet Propulsion Laboratory (JPL). The team combined two existing robots—a four-legged walking bot called "Cheetah 3," and an articulated arm known as "RoboWorm"—to create their unique creation that can move around on all eight limbs while also manipulating objects using its RoboWorm arm.
The project is part of CSAIL's ongoing work into soft robotics; exploring how flexible machines could be used in space exploration missions or even here on Earth for tasks, such as search and rescue operations after natural disasters. While this particular design may never make it off the lab floor, it serves as proof that engineers are continuing to push boundaries when it comes to creating innovative new technologies capable of tackling complex challenges both near and far away from home!
Read more at Futurism