Miko the AI Robot: Unleashing the Power of Personalized Conversations to Educate Kids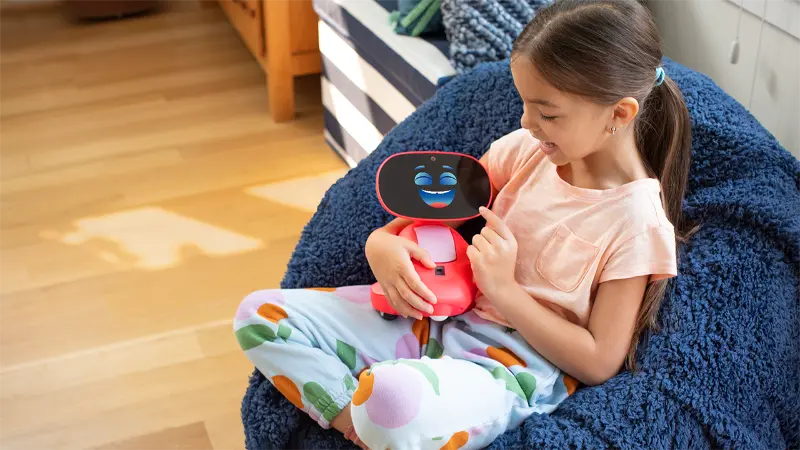 Miko 3, an artificial intelligence robot, is revolutionizing the way children learn and interact with technology. Designed to communicate and teach young minds, Miko 3 offers a personalized experience that combines education and entertainment. Ritvik Sharma, the Senior Vice President of the company behind Miko 3, recently shed light on the capabilities and impact of this innovative AI robot.
Through conversation, Miko 3 engages children in a dynamic learning process. The robot's ability to understand and respond to a child's individual needs creates a highly personalized experience. This feature sets Miko 3 apart from traditional educational tools, as it adapts to the unique learning style and pace of each child. By fostering an interactive and engaging environment, Miko 3 not only imparts knowledge but also nurtures curiosity and critical thinking skills.
The integration of education and entertainment is a key aspect of Miko 3's design. By making learning enjoyable and interactive, the robot captures children's attention and enhances their motivation to learn. This combination helps children develop a positive attitude towards education, fostering a lifelong love for learning. Furthermore, Miko 3's ability to provide real-time feedback and guidance empowers children to take ownership of their learning journey, instilling a sense of independence and self-confidence.
In conclusion, Miko 3 represents a significant advancement in educational technology. By offering a personalized learning experience and seamlessly blending education with entertainment, this AI robot has the potential to revolutionize the way children learn. As technology continues to evolve, Miko 3 serves as a prime example of how artificial intelligence can be harnessed to create engaging and effective educational tools for the next generation.
Read more at Fox News