Microsoft's Cloud Computing Business Soars Despite 12% Drop in Quarterly Profits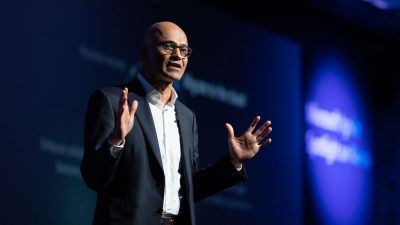 Microsoft reported a decrease in its quarterly profits of 12% for the fourth quarter of last year. This was due to economic uncertainty and a drop in demand for personal computers and software. Despite this, Microsoft's cloud computing business showed strength.
Revenue came up short of expectations but there were still some positives to be found within the report; Azure revenue grew by 59%, Office 365 consumer subscribers increased by 8 million, and LinkedIn also saw impressive growth with sessions increasing 27%.
The company is hoping that its focus on cloud-based services will help them stay strong despite these difficult times. They are investing heavily in AI technology as well as expanding partnerships with companies such as Walmart which could provide an additional boost to their revenues.
Read more at edition.cnn.com