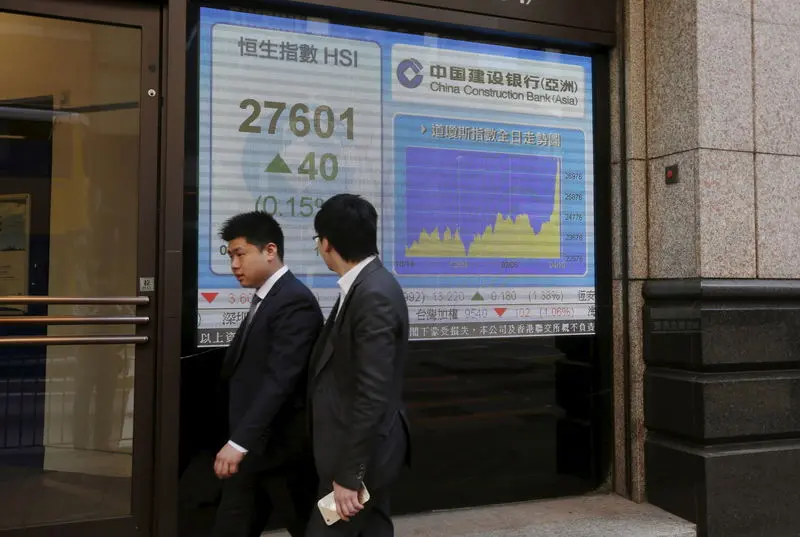 In a rather lackluster trading session, Asian stocks drifted lower today as investors anxiously awaited crucial signals from both earnings reports and inflation data. The region's markets seemed to be caught in a holding pattern, with little enthusiasm to push stocks higher. This cautious sentiment comes as no surprise, given the mounting concerns surrounding rising inflationary pressures and their potential impact on corporate earnings.
Investors are keenly watching for any signs of how companies are faring amidst the ongoing global economic recovery. With earnings season in full swing, market participants are closely scrutinizing corporate reports to gauge the health and resilience of businesses across various sectors. Any notable surprises, positive or negative, could potentially sway market sentiment and influence investment decisions.
Furthermore, the looming threat of inflation continues to cast a shadow over market sentiment. Rising prices can erode consumers' purchasing power and put pressure on corporate profit margins. As central banks around the world grapple with the delicate task of managing inflationary pressures while supporting economic growth, investors are eagerly awaiting key economic data, such as consumer price index figures, to gain insights into the trajectory of inflation and its potential implications for monetary policy.
Overall, uncertainty prevails in Asian markets as investors await important signals from both earnings reports and inflation data. This cautious sentiment reflects the delicate balance between economic recovery and the potential risks posed by rising prices. As investors closely monitor corporate performance and the trajectory of inflation, market participants are likely to remain on the sidelines until clearer signals emerge, which could pave the way for a more decisive market direction in the days ahead.
Read more at Investing.com