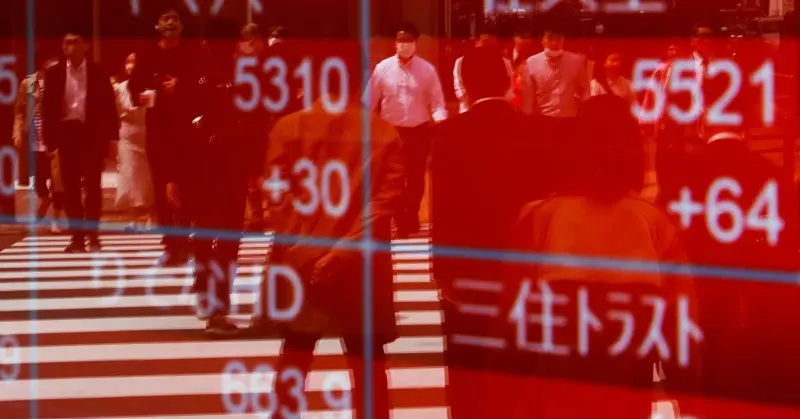 In a surprising turn of events, share markets took a tumble on Thursday as U.S. bond yields reached their highest point in nine months. This unexpected rise in yields had a domino effect, causing the dollar to strengthen and surpass its major counterparts, despite a recent credit downgrade. This development has left investors and analysts alike on edge, as they grapple with the implications of rising yields on the global economy.
The sharp increase in U.S. bond yields has sent shockwaves through the market, as it signifies a potential shift in investor sentiment and a reevaluation of risk. Higher yields can attract capital away from stocks and towards bonds, leading to a decrease in share prices. This phenomenon was evident in Thursday's trading session, as share markets stumbled in response to the surge in yields.
Furthermore, the strength of the dollar in the face of a recent credit downgrade has caught many off guard. Traditionally, a credit downgrade would weaken a currency, as it indicates a decrease in the country's creditworthiness. However, the dollar defied expectations, hitting a four-week high against its major peers. This unexpected resilience suggests that investors may be flocking to the relative safety of the U.S. currency amidst the uncertainty caused by rising yields.
As markets continue to react to these developments, it remains to be seen how this will impact the global economy and investor sentiment in the long term. The rise in U.S. bond yields and the strength of the dollar have introduced a level of volatility and unpredictability into the market, leaving investors on high alert. Analysts will be closely monitoring these trends and their potential repercussions, as they seek to navigate the ever-changing landscape of the financial world.