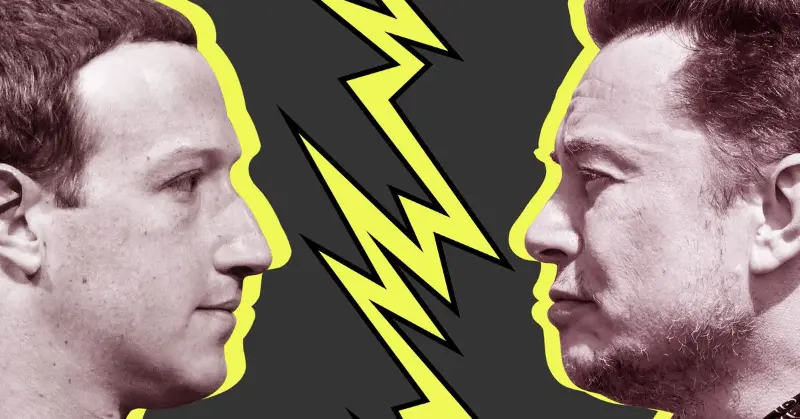 In a recent statement, Facebook CEO Mark Zuckerberg responded to Elon Musk's ongoing criticism by expressing his readiness to engage in a battle of ideas. Zuckerberg's defiant stance comes as no surprise, given the escalating tension between the two tech moguls. The Facebook founder's words not only reveal his determination to stand up for his company, but also highlight the growing competition and rivalry within the tech industry.
Zuckerberg's assertion that he has been "ready to fight since the day Elon challenged me" showcases his willingness to defend his position and protect the reputation of Facebook. Over the past few months, Musk has made several public remarks criticizing Zuckerberg's views on artificial intelligence and his handling of user data on the social media platform. This public feud between two influential figures in the tech world has attracted significant attention and sparked debate among industry experts and enthusiasts.
The clash between Zuckerberg and Musk underscores the intense competition and divergent approaches within the technology sector. Both individuals have made substantial contributions to the industry, with Facebook revolutionizing social media and Tesla pushing the boundaries of electric vehicles. As these companies continue to expand and innovate, it is only natural for their leaders to clash in their visions and strategies.
Zuckerberg's declaration of being ready to fight demonstrates his determination to defend his company and ideas against Elon Musk's criticisms. This clash of tech titans not only reflects the competitive nature of the industry but also highlights the divergent approaches and philosophies within the technology sector. As the battle of ideas continues, it will be interesting to see how these two influential figures shape the future of technology and its impact on society.