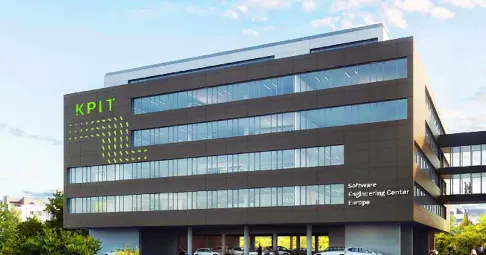 KPIT Technologies shares declined after JPMorgan initiated coverage of the company with an 'Underweight' rating. The global financial services giant set a price target of Rs 520, implying a potential downside of 44%.
The Underweight rating is based on KPIT's weak operating performance in recent quarters and its inability to capitalize on the digital transformation wave that has been sweeping across industries. JP Morgan believes that KPIT will face increased competition from larger peers as well as smaller players who have managed to gain market share due to their focus on niche areas such as artificial intelligence and machine learning.
JP Morgan also pointed out that while there are some positives for KPIT, such as strong cash flows, healthy balance sheet, and presence in growing markets like automotive electronics; these are not sufficient enough for it to be able to outperform its competitors over the next 12-18 months.
Investors should take into account both positive and negative factors before making any decisions regarding investing in this stock given the high volatility seen in tech stocks recently. It would be wise for investors to wait until more clarity emerges about how competitive dynamics play out going forward before taking any positions related to this stock at present time.
Read more at BQ Prime