iOS 16.4 Ready for Developer Testing Before Final Launch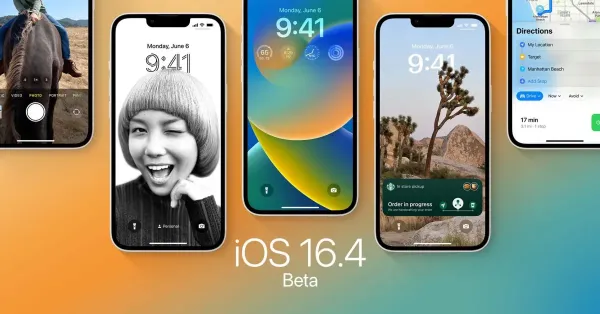 Apple is once again pushing the boundaries of mobile technology with the release of iOS 16.4 RC (Release Candidate). This new update comes just a week after the release of iOS 16.3 beta and is now available to developers for testing purposes ahead of its final public launch.
The latest version offers several improvements and bug fixes, as well as some exciting new features that will enhance user experience on Apple devices running this operating system. One such feature is an improved dark mode which can be enabled by simply swiping up from the bottom edge to access settings in Control Center, then tapping 'Dark Mode' icon at the top right corner or using Siri's voice commands like "Hey Siri, turn on Dark Mode". Additionally, users can also customize their home screen wallpaper with dynamic wallpapers that automatically change based on time-of-day or location information provided by GPS data.
Other notable changes include enhanced privacy protections, including better control over app permissions; improved battery life; faster performance when opening apps; support for AirPods Pro 2nd generation earbuds and more efficient use of cellular data while streaming audio content online via services such as Apple Music or Spotify among others. All these features make it clear why developers are so eager to get their hands on this Release Candidate version before its official public launch later this year!
Read more at 9to5Mac