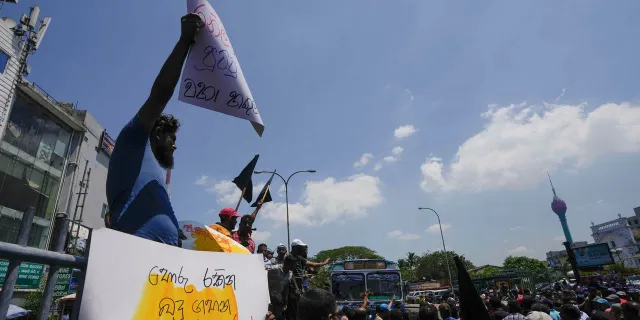 The International Monetary Fund (IMF) has approved a crucial $3 billion bailout package for Sri Lanka, which is currently bankrupt. This approval will also open up financial support from other institutions and the IMF said that about $333 million of this aid would be disbursed immediately.
This move comes as a major relief to the country's economy, which has been struggling due to high debt levels and dwindling foreign reserves in recent months. The government had requested assistance from international lenders earlier this year to meet its obligations on external debt payments and avert an economic crisis.
The IMF package includes loans with low-interest rates over extended periods, as well as technical assistance aimed at helping Sri Lanka strengthen public finances by improving tax collection efficiency, reducing wasteful expenditure, and increasing transparency in budget management processes. In addition, it will provide policy advice on macroeconomic stability measures such as exchange rate policies and fiscal reforms needed for sustainable growth prospects over the medium term.
Overall this bailout should help stabilize Sri Lanka's economy by providing much-needed funds while allowing them more time to implement necessary reforms for long-term sustainability without having to worry about immediate repayment pressures or defaulting on their debts.
Read more at MarketWatch