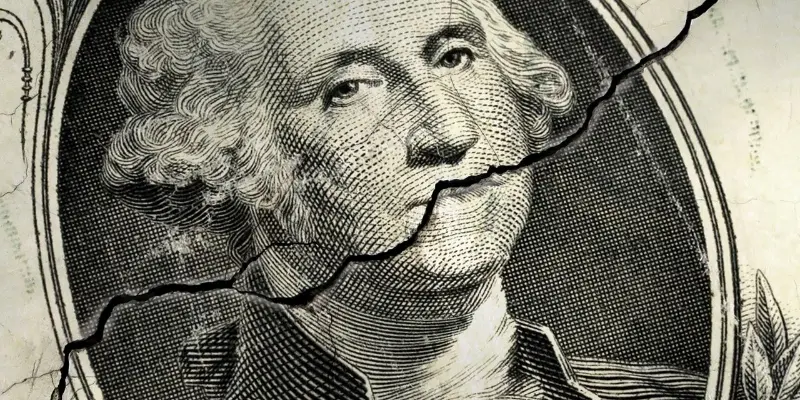 The U.S. dollar has been the world's reserve currency for decades, but its reign may be coming to an end as rival nations challenge its dominance. If the greenback loses its world status, markets will likely experience a great deal of volatility and uncertainty in the short term due to rapid changes in exchange rates and other financial instruments that are tied to it, such as stocks and bonds.
Experts warn that if the 'King Dollar' loses its crown, countries around the globe could move away from relying on it for international transactions or investments, which could lead to higher costs of doing business across borders or even capital flight out of U.S.-based assets into those denominated in other currencies with more stability like gold or Chinese Yuan Renminbi (RMB). This would cause a ripple effect throughout global economies leading to slower economic growth overall and potentially decreased consumer confidence levels worldwide due to increased risk aversion among investors who fear further devaluation of their holdings relative to foreign currencies should they remain invested domestically rather than abroad where returns might be greater given different exchange rate dynamics at play outside US shores.
Ultimately, this means that while King Dollar may still have some life left yet before being dethroned by another currency, markets must prepare themselves now for what is sure to come should his reign come crashing down sooner rather than later – namely significant market volatility driven by shifts away from reliance on USD-denominated assets towards others with more perceived stability over time regardless if these are safer havens or not remains uncertain until tested under real fire conditions when push comes shove within global financial systems post dollar decline.
Read more at MarketWatch