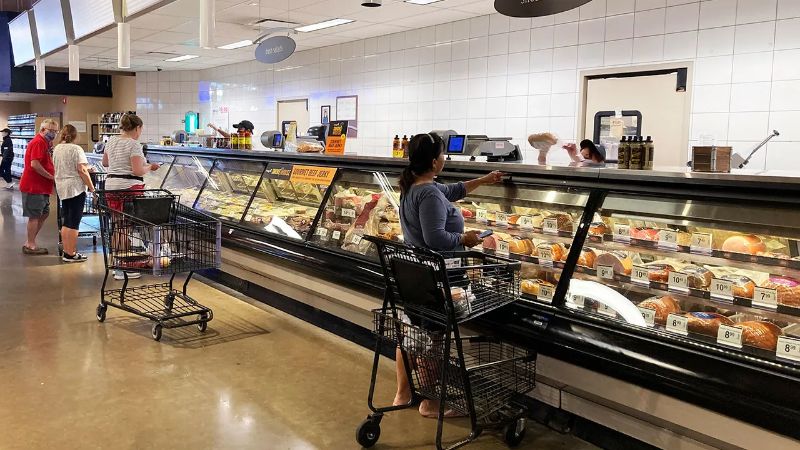 The cost of groceries has been on the rise for consumers over the past year, as persistent inflation continues to keep grocery prices high. According to recent data, food-at-home costs have grown faster than overall inflation in the economy. This means that many households are feeling a financial squeeze when it comes to buying groceries and other necessities.
Experts attribute this trend largely to rising transportation costs due to higher fuel prices, which leads producers and suppliers of goods and services like food items to pass those additional expenses onto consumers through higher retail prices. Additionally, labor shortages in certain industries can also drive up production costs for some products leading retailers to increase their selling prices accordingly.
Inflation is an unavoidable part of life but there are ways that shoppers can still save money despite these rising grocery bills such as shopping around for sales or discounts; taking advantage of store loyalty programs; purchasing generic brands where possible; planning meals so you only buy what you need; or even growing your produce if space permits! With a bit more effort put into meal planning and budgeting strategies, families should be able to find ways to manage their monthly spending better while still eating healthy foods without breaking their budgets too much.
Read more at Fox Business