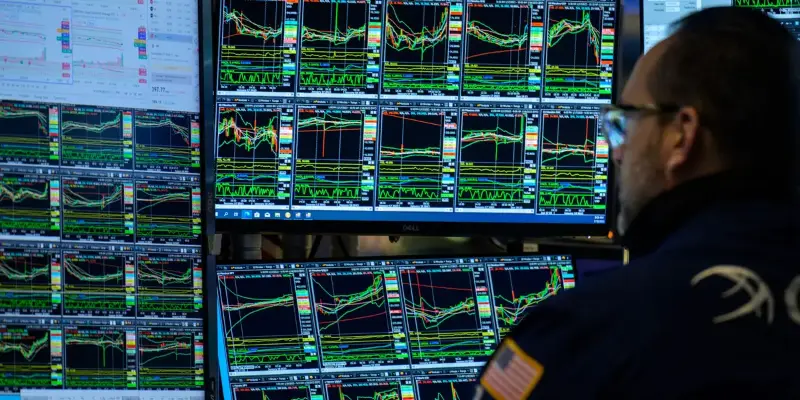 Stock market forecasts are becoming increasingly grim as recession risks loom. According to Mike Wilson, chief US equity strategist at Morgan Stanley, the S&P 500 could fall by up to 25% in a worst-case scenario. Jeremy Grantham of GMO has also predicted that stocks could drop by 20%, while other experts have warned about US stocks entering a danger zone.
Marko Kolanovic, global head of macro quantitative and derivatives strategy at JPMorgan Chase & Co., believes that the stock market is overvalued and vulnerable to corrections due to high levels of debt and leverage in the system. He recommends investors reduce their exposure until there is more clarity on economic growth prospects for 2020.
Jeremy Siegel from Wharton School warns investors against complacency amid signs of an impending recession; he suggests buying defensive assets such as gold or bonds rather than equities during this period of uncertainty. Lisa Shalett from Goldman Sachs advises investors not to be overly concerned with short-term volatility but instead focus on long-term fundamentals when making investment decisions to protect portfolios against potential losses arising out of a prolonged downturn or bear market conditions ahead.
Read more at Markets Insider