Gordon Murray T.33 Spider Unveiled – 607-HP V12, Six-Speed Manual Unleashed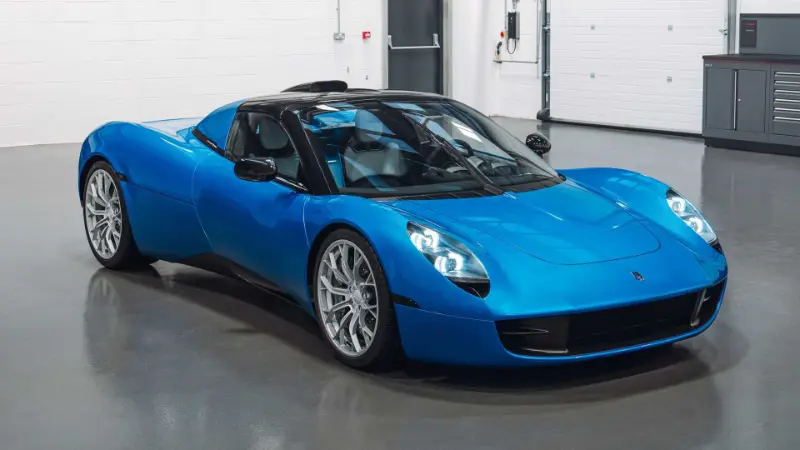 The Gordon Murray T.33 Spider has made its debut, and it's sure to be a hit with car enthusiasts everywhere. Featuring a 607-horsepower V12 engine and six-speed manual transmission, this is one of the most powerful cars on the road today. And if that wasn't enough to get you excited, GMA is only planning to produce 100 examples of this limited edition vehicle!
This new model from GMA combines modern performance with classic styling for a truly unique driving experience. The exterior design features an open-top cockpit reminiscent of race cars from decades past while still incorporating all the latest technology available in today's high-end sports cars. Inside, drivers will find plenty of luxury touches, such as leather upholstery and carbon fiber accents throughout the cabin for added sophistication and comfort during long drives or track days alike.
The combination of power and exclusivity makes this vehicle highly desirable among car collectors who are looking for something special they can show off at events or take out on weekends when they want to feel like they're racing again without having to worry about breaking any speed limits! With only 100 examples planned by GMA, those lucky enough to get their hands on one should consider themselves very fortunate indeed – these vehicles won't stay around forever so don't miss your chance at owning something truly extraordinary!
Read more at Motor1.com