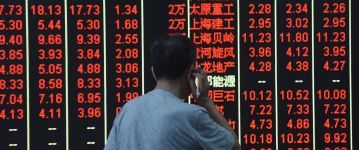 At the World Economic Forum in Davos, Switzerland, leaders expressed concerns that a global recession is likely to occur in 2023. This recession is expected to be caused by the end of the global business cycle, which is the normal process of economic growth and decline.
The period of economic growth that began in 2009 is expected to reach its peak in 2022, and then decline sharply.\n\nThis could be a major issue for countries around the world, as it could lead to a decrease in economic activity, reduced consumer spending, and a decrease in employment. In addition, it could make it harder for countries to pay back their debt, as well as lead to a decrease in public investment.
Therefore, it is important for countries to start preparing now for this potential recession. They should be looking at ways to increase economic growth and reduce debt levels, while also preparing for the potential impact on their economies.
Read more at oilprice.com