Get the M1 MacBook Pro 14 & 16 instead of the new M2, for a cheaper price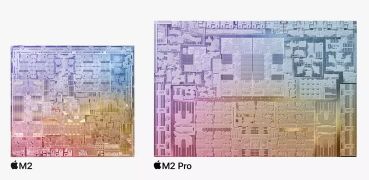 Experts suggest that getting the previous model at a discount may be a better option.
While the new models come with improved processors, Wi-Fi 6E, TB4, and HDMI 2.1, they also come with higher prices. The new models feature the familiar 5nm process, which is used in the previous M1 model.
The new models offer improved CPU performance but at the cost of higher power consumption and decreased efficiency. Additionally, the new M2 Pro and M2 Max models have more cores, an improved neural engine, and a wider memory interface.
Ultimately, the new models are improved versions of the previous M1 model, but at a higher cost.
Read more at notebookcheck.net