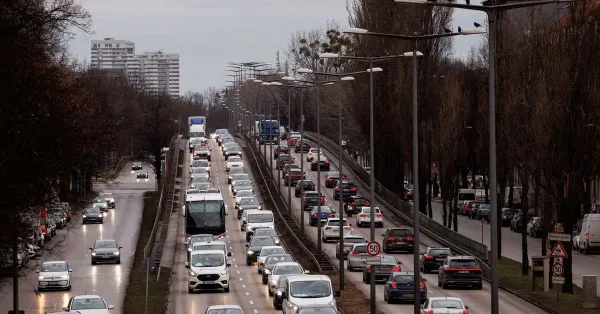 The European Union and Germany have reached a deal on the future use of combustion engines, officials said on Saturday. The agreement comes after months of negotiations between the two sides over how to reduce emissions from vehicles powered by internal combustion engines (ICEs). The deal will see ICEs phased out in favor of electric and hybrid cars over the next decade, with incentives for carmakers to switch production lines earlier.
The EU has set ambitious targets for reducing CO2 emissions from cars sold in Europe by 2030, including an overall reduction target of 37.5% compared with 2021 levels. German automakers had argued that these goals were too difficult to meet without significant investment into new technologies, such as electric powertrains or hydrogen fuel cells.
Under the terms of the deal announced Saturday, Germany will receive additional time and funding support from Brussels to help it transition away from ICEs towards more sustainable forms of transport such as battery-powered EVs or hybrids running on renewable energy sources like solar or wind power. This is expected to provide a major boost for German manufacturers who are already investing heavily in developing alternative propulsion systems for their vehicles going forward.
Read more at Reuters