Garmin Forerunner 255 with Wrist-Based Running Dynamics Now Available in Beta 15.09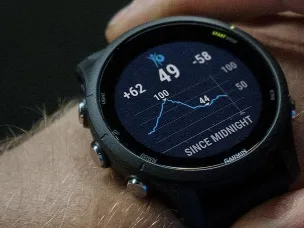 Garmin has just released the Beta 15.09 update for its Forerunner 255 smartwatch, currently only available for the Music version of the wearable. This new update brings several exciting features to users, including wrist-based running dynamics and an improved calorie burn calculation algorithm specifically designed with swimmers in mind.
The wrist-based running dynamics feature is especially helpful as it provides real-time information on your performance such as cadence, vertical oscillation, and ground contact time balance – allowing you to make more informed decisions about your training plans. The improved calorie burn calculation algorithm will help swimmers accurately track their progress while they are in the pool so that they can reach their goals faster than ever before!
In addition to these great new features, Garmin has also fixed some bugs, which were causing incorrect distances to be calculated during workouts – ensuring that users get accurate data every single time! With this latest update, Garmin continues its commitment to providing customers with innovative products and reliable services that help them stay active and healthy all year round.
Read more at Notebookcheck