From the Clouds to Concrete: Loudoun's Tech Titans Establish Revolutionary HQ, Unleashing 53 Job Opportunities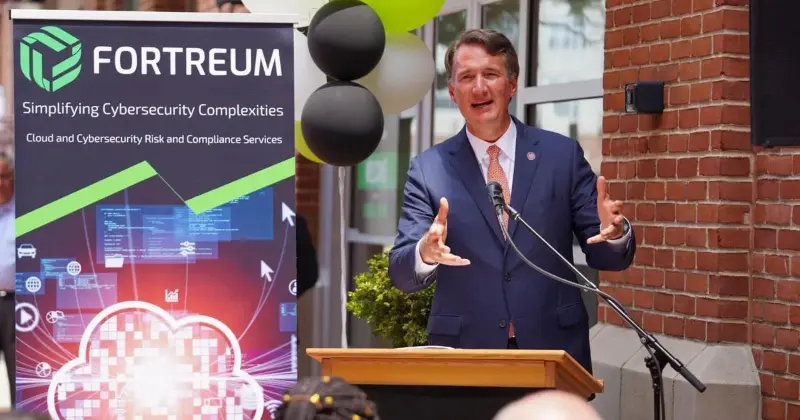 In an exciting development for Loudoun County, Fortreum, a cloud computing firm, has recently opened its permanent headquarters in Lansdowne. Established just last year in a co-working space within the county, the company has quickly grown and now boasts a brand-new office location. This expansion not only signifies the company's success but also brings promising economic prospects to the area.
With the opening of its permanent headquarters, Fortreum is set to create 53 new jobs in the county. This is not only great news for the local workforce but also a testament to the thriving tech industry in Loudoun County. The establishment of a permanent office space demonstrates the company's commitment to the region and its confidence in the county's business environment.
Lansdowne, known for its picturesque landscapes and vibrant community, is an ideal location for Fortreum's headquarters. This move will not only contribute to the economic growth of the area but also attract more tech-oriented businesses to the region. The presence of Fortreum in Lansdowne will undoubtedly enhance the county's reputation as a hub for innovation and entrepreneurship.
Overall, the establishment of Fortreum's permanent headquarters in Lansdowne is a significant milestone for both the company and Loudoun County. This expansion brings with it the promise of job creation and economic growth, while also solidifying the county's position as a favorable destination for tech companies. As Fortreum continues to flourish, it will undoubtedly contribute to the ongoing success and development of the local community.
Read more at Culpeper Star-Exponent