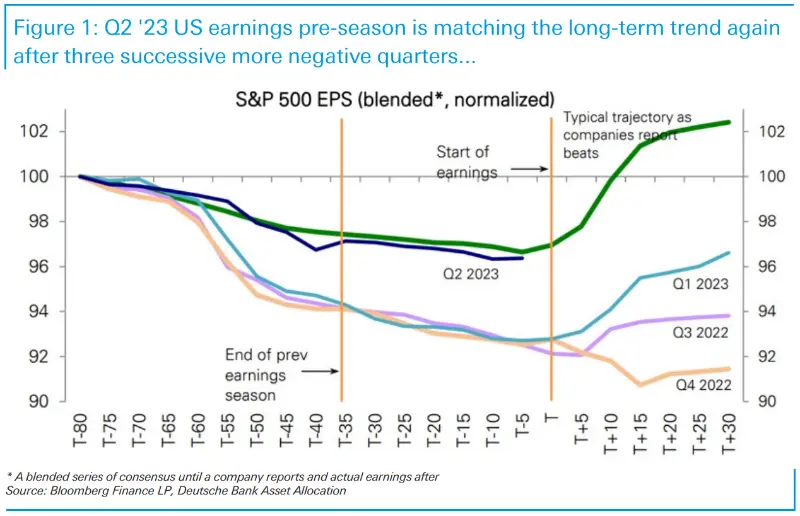 In a recent analysis by Jim Reid of Deutsche Bank, it has been observed that the quarterly pattern of earnings has returned to normal. This finding is significant as it provides insights into the current state of the market and offers a glimpse into what we can expect in the coming weeks.
According to Reid, the gradual downgrades that typically occur before the start of earnings season are now in line with historical trends. This suggests that companies are providing more accurate forecasts and expectations for their earnings, which is a positive sign for investors seeking transparency and stability.
As we roll deeper into earnings season, Reid predicts that we can expect earnings to improve. This is due to the phenomenon of "later estimate beats," where companies surpass their earlier projections and deliver stronger financial results. This trend is encouraging for investors and could potentially lead to a boost in market confidence.
The return to a normal quarterly earnings pattern is a positive development for the financial world. It signifies a return to stability and predictability, which are crucial for investors and market participants alike. As we continue to navigate through earnings season, it will be interesting to see how companies perform and whether they can exceed expectations. In conclusion, this analysis sheds light on the current state of the market and provides valuable insights for investors looking to make informed decisions.
Read more at The Big Picture