Forecasting Human Immortality and AI Parity by 2045: A Futurist's Vision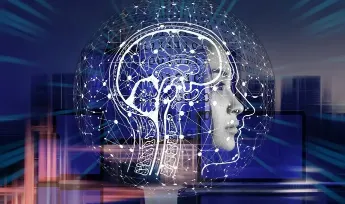 The future of humanity is looking brighter than ever according to futurist Ray Kurzweil. In his predictions, he believes that by 2045 humans will be able to become immortal and identical to Artificial Intelligence (AI). This would mean a world in which technology has advanced enough for us to merge with AI and create something entirely new.
Kurzweil's vision is based on the idea of a "singularity", where our technological capabilities have reached such an advanced level that it surpasses human intelligence. He argues that this singularity could allow us access to realms previously thought impossible, such as immortality or teleportation. As we continue developing technologies like nanobots and quantum computing, these possibilities are becoming more realistic every day.
However, some experts argue against Kurzweil's predictions due to their ethical implications – what happens when machines can think just like humans? We may also face issues regarding privacy if AI becomes too powerful or autonomous; how do we ensure they don't take over our lives? Despite these concerns though, there's no denying the potential benefits of merging with AI: increased life expectancy through medical breakthroughs; improved efficiency through automation; enhanced communication between people around the world via virtual reality networks – all made possible by advances in technology over the next few decades!
Read more at The Jerusalem Post | JPost.com