Ford Mustang GTD: The Ultimate Showdown – A Legendary Pony Car or a Wasted Dream?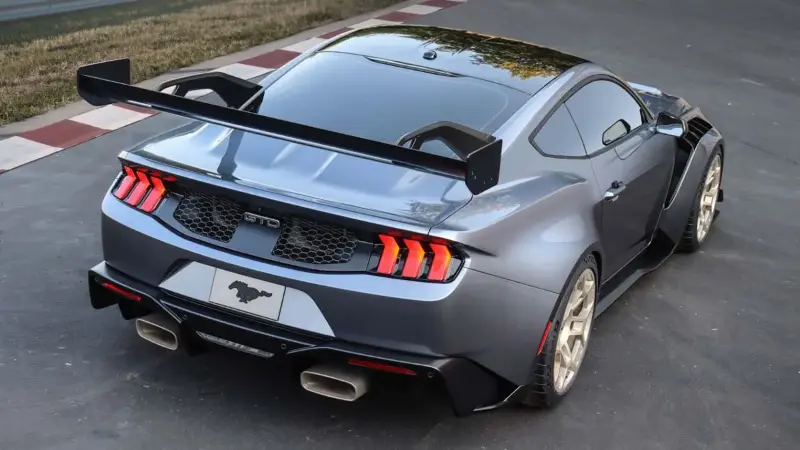 The announcement of the 2025 Ford Mustang GTD has sparked both excitement and skepticism among car enthusiasts. With its promise of being the most powerful and fastest production Mustang to date, it certainly has the potential to be a game-changer in the pony car segment. However, the hefty price tag of $300,000 begs the question: is it a necessary addition to the Mustang lineup?
On one hand, the Ford Mustang GTD represents the pinnacle of performance for Mustang enthusiasts. With its track-focused design and a rumored power output of over 700 horsepower, this race car is sure to deliver an exhilarating driving experience. The GTD is a testament to Ford's commitment to pushing boundaries and delivering cutting-edge technology to its customers. For those who crave the ultimate driving experience, the GTD may be worth every penny.
On the other hand, some argue that the Ford Mustang GTD is an unnecessary addition to the lineup. With a price that exceeds that of many high-performance sports cars, it may be seen as a luxury item rather than a practical choice. Furthermore, the average Mustang buyer may not have the skills or desire to fully utilize the GTD's track capabilities. In a market that is increasingly focused on sustainability and electric vehicles, some may question the relevance of a high-performance, gas-guzzling race car.
Ultimately, the value of the Ford Mustang GTD will be subjective. For those who can afford it and have a passion for track-oriented driving, it may be the ultimate dream car. However, for the majority of Mustang enthusiasts, the GTD may be seen as an extravagance rather than a necessity. Only time will tell if this high-performance beast will find its place in the hearts and garages of Mustang enthusiasts worldwide.