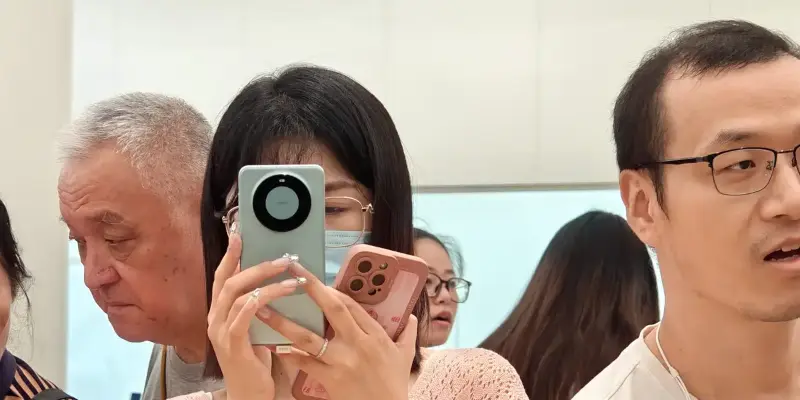 In a recent development that has sent shockwaves through the Chinese workforce, the ban on iPhones in the country has left office workers anxiously speculating about the possibility of their own bosses following suit. The concerns stem from the fear that iPhones, which have been labeled as potential tools for espionage, could be used to spy on Chinese citizens. This ban has triggered a wave of uncertainty among employees, who now worry that their employers might demand they obtain a second phone for work purposes.
The ban on iPhones in China has raised legitimate concerns about privacy and security. With the ongoing tensions between China and the United States, it is not surprising that the Chinese government would take such measures to protect its citizens. However, these actions have inadvertently caused a ripple effect, leaving employees worried about potential repercussions in their own workplaces. The fear of being forced to switch to alternative devices has created a sense of unease among workers, who rely heavily on their iPhones for both personal and professional use.
The anxiety surrounding the iPhone ban in China highlights the growing influence technology has on our lives and the potential consequences of geopolitical conflicts. It underscores the need for individuals and organizations to prioritize data security and privacy. While it is uncertain whether Chinese employers will indeed follow in the footsteps of the government's ban, it is crucial for employees to stay informed and actively engage in conversations about data protection and privacy with their employers. By doing so, they can ensure that their concerns are heard and addressed, fostering a more secure and transparent work environment for all.
The ban on iPhones in China has sparked worry among office workers, who fear that their own bosses might implement similar restrictions. This fear arises from concerns about potential spying capabilities of these devices. The situation emphasizes the significance of privacy and data security in the digital age, urging individuals and organizations to prioritize these aspects. While the future remains uncertain, it is essential for employees to stay informed and actively communicate with their employers to address any concerns and maintain a secure work environment.