Exploring the Morality of Crafting Artificial Intelligence-Produced Portraits of Notable People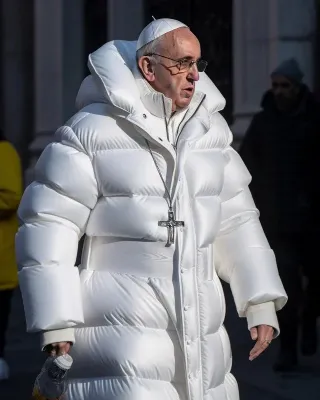 Recently, a series of images depicting Pope Francis wearing a trendy white puffer coat went viral on the internet. What many people didn't know was that these pictures were fabricated with A.I., and had tricked internet users around the world into believing they were real. This incident raises important ethical questions about how far we should go when it comes to creating A.I.-generated images of public figures to spread false information or manipulate public opinion for personal gain.
The use of artificial intelligence (A.I.) technology has become increasingly popular in recent years, as advances have made it easier and more cost-effective than ever before to create realistic digital representations of people and objects from scratch or by manipulating existing photos and videos using machine learning algorithms such as deep fakes. While this technology can be used for legitimate purposes like entertainment or education, there is also potential for misuse if not regulated properly – especially when it comes to generating fake images featuring prominent public figures like Pope Francis without their consent or knowledge.
It is essential that governments put measures in place now to ensure that any use of A.I.-generated imagery involving well-known individuals must be done ethically, transparently, and responsibly. To do otherwise would risk damaging trust between citizens and their elected officials, while also potentially leading us down an even darker path where truth becomes harder than ever before to discern from fiction online.
Read more at Smithsonian Magazine