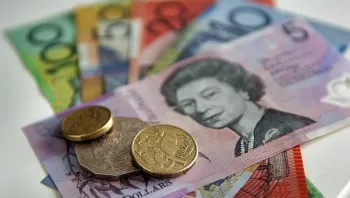 The Australian Dollar had a brief rally on the back of positive Chinese manufacturing PMI data, however, it soon gave up its gains as traders shifted their focus to the US Federal Reserve's preferred inflation gauge. The closely watched Consumer Price Index (CPI) is expected to be released next week and could provide clues as to how aggressive the Fed will be in raising interest rates this year.
With global growth slowing and uncertainty surrounding Brexit, investors are looking for any indication that central banks may ease monetary policy to support economic activity. With Australia's economy heavily reliant on China, any further signs of weakness from Beijing could put pressure on AUD/USD exchange rate.
Any rise in CPI above or below expectations could have an immediate impact on markets globally; with investors likely taking a cautious approach until more clarity emerges around future US monetary policy decisions later this month when Fed Chairman Jerome Powell speaks at Jackson Hole Symposium later this month.
Read more at DailyFX