Experience the Creative Power of Bing's Dall-E with Microsoft Edge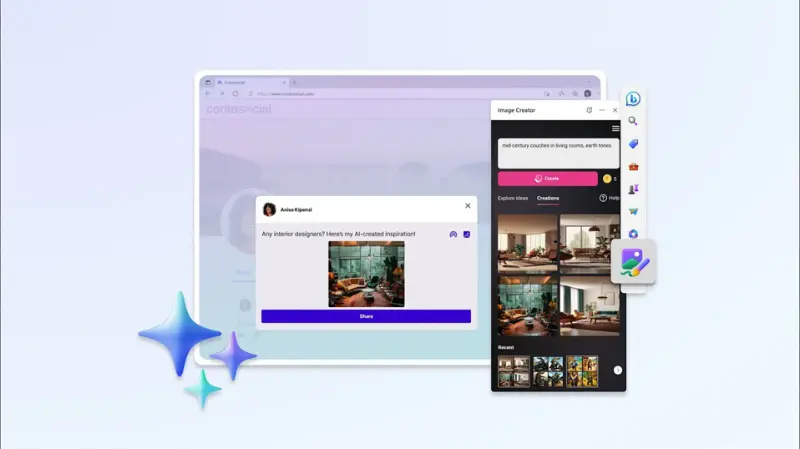 Microsoft Edge has just added a new feature to its browser. Bing's Dall-E Image Creator is now available for users of the popular web browser. This AI-powered tool allows people to create unique images using text and voice commands, as well as their photos or artwork. It also provides access to millions of royalty-free images from Microsoft's library, making it easier than ever before for people to find the perfect image for any project they may be working on.
The Dall-E Image Creator is powered by artificial intelligence (AI) technology that can understand natural language requests like "show me a picture of a dog wearing sunglasses" and generate an appropriate image in response. The panel also includes options, such as filters, frames, stickers, and more so you can customize your creations even further if desired. With this addition, Microsoft Edge continues its trend toward becoming one of the most powerful browsers around with features designed specifically with creative types in mind!
Read more at How-To Geek