Essential Car Accessories for a Comfortable and Safe Long Drive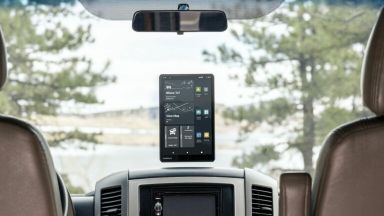 Got a long drive coming up? Be prepared with the best gear. From a dual-facing dash cam to a VR in-car experience, these products ensure smooth travels.
The newly released Ring Car Cam watches over your car with dual HD dashboard cams, sending real-time notifications and responding to motion when your vehicle is parked. The Garmin RV 895 and 1095 Navigators have a travel-friendly design with high-res imagery and custom RV routing. The holoride retrofit in-car VR experience device lets passengers enjoy an immersive VR game on the go.
The Compact Car Vacuum Cleaner has a convenient cordless design for picking up crumbs and debris. The Panasonic Automotive nanoe X portable air cleaner removes toxic substances and reduces odors. The COR Pump 1-click inflator is pocket-size and able to inflate tires at the push of a button.
The Amazon Echo Auto 2nd Gen smart car accessory gives your car smart features like hands-free Alexa. With these gadgets and accessories, your long drive will be safe and enjoyable.
Read more at thegadgetflow.com