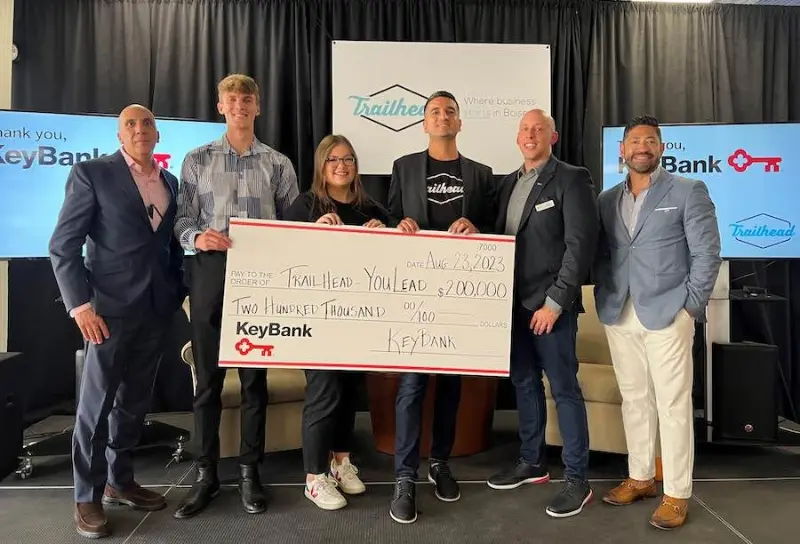 In a remarkable display of support for student entrepreneurs, KeyBank has recently awarded a generous $200,000 grant to Trailhead, a non-profit organization dedicated to providing mentoring and support services to Idaho's aspiring young business leaders. This substantial grant will enable Trailhead to expand its already impactful You Lead Idaho program, allowing for the empowerment of even more students through the avenues of education, entrepreneurship, financial literacy, innovation, and more.
With this significant injection of funds, Trailhead will be able to reach a wider range of students, equipping them with the necessary tools and knowledge to succeed in the competitive world of business. The You Lead Idaho program, already recognized for its effectiveness, will now be able to offer enhanced resources and support to aspiring student entrepreneurs, nurturing their talents and honing their skills. By providing education in financial literacy and fostering innovation, this program will undoubtedly play a pivotal role in shaping the future leaders of Idaho's business landscape.
KeyBank's commitment to supporting student entrepreneurs is commendable, as it recognizes the importance of fostering innovation and entrepreneurial spirit in young minds. By investing in Trailhead's You Lead Idaho program, KeyBank is not only providing financial support but also demonstrating its belief in the potential of Idaho's students to make a meaningful impact on the business world. This grant serves as a testament to KeyBank's commitment to empowering the next generation and ensuring a prosperous future for Idaho's economy.
The $200,000 grant awarded by KeyBank to Trailhead's You Lead Idaho program is a game-changer for student entrepreneurs in Idaho. With this substantial investment, Trailhead will be able to expand its already influential program, equipping more students with the skills and knowledge needed to succeed in the business world. KeyBank's support not only provides financial assistance but also serves as a powerful endorsement of the potential of Idaho's young entrepreneurs. This collaboration between Trailhead and KeyBank is set to make a lasting impact on the lives of countless students, paving the way for a brighter future in Idaho's business community.