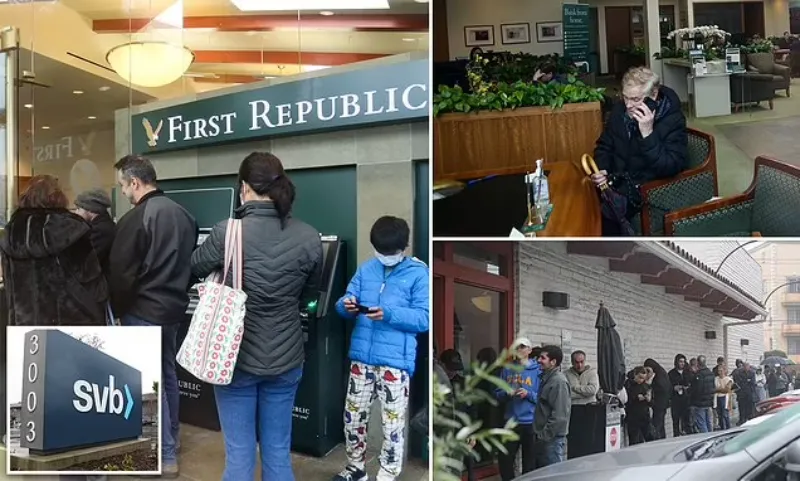 The citizens of Northern California were shocked this week to hear the news that SVB, a well-known bank in the area had collapsed. In response, many customers have lined up outside First Republic Bank eager to withdraw their funds and protect their investments.
On Saturday morning, dozens of people could be seen queuing up outside the building with anxious looks on their faces. The line stretched around the corner and down several blocks as more people joined it each minute. Many spoke quietly amongst themselves about how they had been affected by SVB's collapse or shared stories from friends who had lost large sums of money due to its failure.
Fortunately for those waiting in line at First Republic Bank, reports indicate that no customer accounts have been affected by SVB's closure so far; however some are still taking precautions just in case any issues arise later on down the road. As one customer put it: "It's better safe than sorry." With all these events unfolding quickly over such a short period, only time will tell what other changes may come as a result of this unexpected turn of events for local banking institutions here in Northern California.
Read more at Mail Online