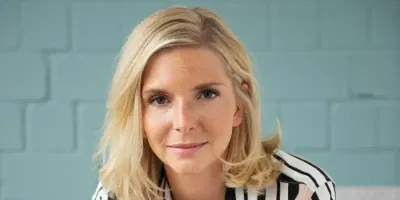 Creating a successful pitch deck is an important step for any entrepreneur. Lea-Sophie Cramer, venture capitalist, and investment advisor to firms like KKR, has identified the key elements of a successful pitch deck.
First, it's essential to have clear objectives in mind when creating the presentation – what do you want investors to take away from your meeting? Knowing this will help you structure your slides accordingly and ensure that all relevant information is included.
Second, make sure that each slide contains only one main point or idea; too much text can be overwhelming for viewers! Keep visuals simple yet eye-catching so they draw attention without distracting from the content itself. Additionally, use data whenever possible as it provides evidence of potential success and helps build credibility with investors.
Thirdly, focus on telling a story throughout your presentation – why did you start this business? What are its unique advantages over competitors? How does it benefit customers/investors alike? Make sure these points come across clearly to engage viewers' interest and demonstrate passion behind the project.
Finally but most importantly: practice makes perfect! Rehearse beforehand so that delivery comes naturally during actual presentations – after all, first impressions count! With these tips in mind, entrepreneurs should be well prepared when presenting their ideas at investor meetings – good luck out there!
Read more at Business Insider