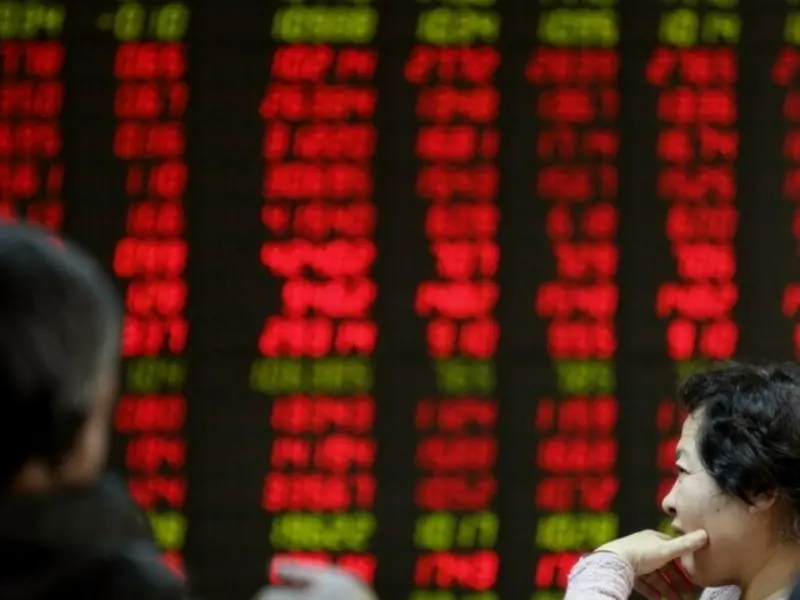 China stocks ended lower on Friday, continuing their downward trend as investors remained cautious amid ongoing concerns over Sino-US relations. The decline was primarily driven by computer and semiconductor companies, which faced significant selling pressure. This latest development underscores the fragile nature of the economic relationship between the two global powers.
The escalating tensions between China and the United States have been a cause for concern for investors worldwide. The ongoing trade war, coupled with geopolitical tensions, has created a sense of uncertainty in the market. As a result, investors are becoming increasingly risk-averse, choosing to pull out of Chinese stocks and seek safer investments.
The slump in computer and semiconductor companies is particularly noteworthy. These sectors have been hit hard by the trade war, as they heavily rely on global supply chains and trade flows. The recent restrictions on Chinese technology companies by the US government have further exacerbated the situation. Investors are now grappling with the uncertainty surrounding the prospects of these companies.
The repercussions of the Sino-US relations and the trade war are far-reaching. As the global economic landscape continues to be shaped by these tensions, investors are left grappling with the uncertainty and volatility in the market. It remains to be seen how long this downward trend will persist and what impact it will have on the broader Chinese economy. In the meantime, cautious investors will be closely monitoring developments, seeking stability amidst the storm.
Read more at Brecorder