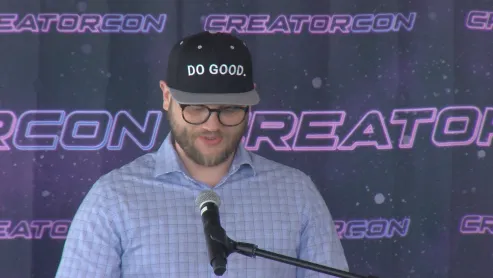 CreatorCon, a new entrepreneur convention, was announced Tuesday in Norton. This event will offer entrepreneurs the chance to network and share ideas with like-minded individuals from around the region. Attendees have the opportunity to learn about various business topics, such as marketing strategies, financial planning, and customer service techniques. The convention is designed to provide an environment where entrepreneurs can collaborate on projects or start up their businesses with guidance from experienced professionals.
The keynote speaker at CreatorCon is a renowned author and entrepreneur Steve Jobs who will be discussing his experiences in starting Apple Inc., one of the world's most successful companies. He will also be sharing tips for success that he has learned over his career as an innovator and leader in technology development. Other speakers include venture capitalists, tech experts, industry leaders, and more who are all eager to help attendees reach their goals of becoming successful entrepreneurs themselves!
CreatorCon promises a unique experience for those looking to further develop their skillset or just want some inspiration when it comes time for launching a new business venture – this event is perfect! With valuable insight from top minds in entrepreneurship plus networking opportunities galore; there's no better place than CreatorCon for aspiring businessmen/women looking to make it big!
Read more at WCYB