Cisco Systems Stock: Ready for a Meteoric Rise? | Unleashing the Potential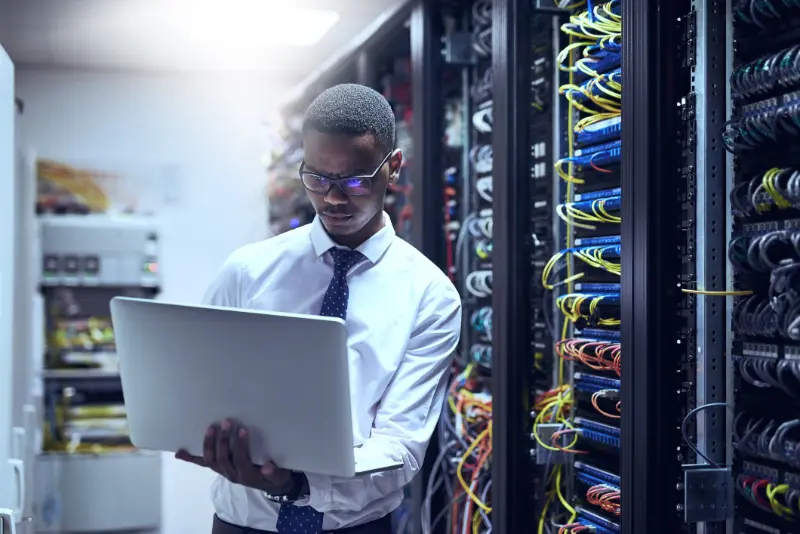 Cisco Systems, a leading provider of networking hardware and software, has recently reported impressive financial results with soaring revenue and profit. However, analysts predict a potential slowdown on the horizon. In light of this information, the question arises: Is Cisco Systems stock ready to soar?
The company's recent financial performance is undoubtedly impressive. Cisco's revenue growth of 7% year over year, reaching $11.9 billion, and a profit increase of 19% to $2.8 billion, highlight its strong market position and ability to deliver results. Moreover, Cisco's transition to a software-centric business model has been successful, as evidenced by its software revenue growth of 9%, which now accounts for over 30% of the company's total revenue.
However, despite these positive results, analysts caution that a potential slowdown is on the horizon. The ongoing trade tensions between the United States and China, as well as the economic uncertainty caused by the COVID-19 pandemic, could impact Cisco's business. Additionally, the shift to remote work and cloud-based solutions may affect demand for Cisco's traditional networking hardware products.
While Cisco Systems has positioned itself well for the future with its software-centric approach, investors should carefully consider these potential headwinds. It is crucial to assess the company's ability to navigate the challenges ahead and sustain its growth momentum.
Cisco Systems' recent financial performance has been impressive, with soaring revenue and profit. However, analysts predict a potential slowdown due to various external factors. Investors should closely monitor the ongoing developments and evaluate Cisco's ability to adapt to the changing market dynamics.