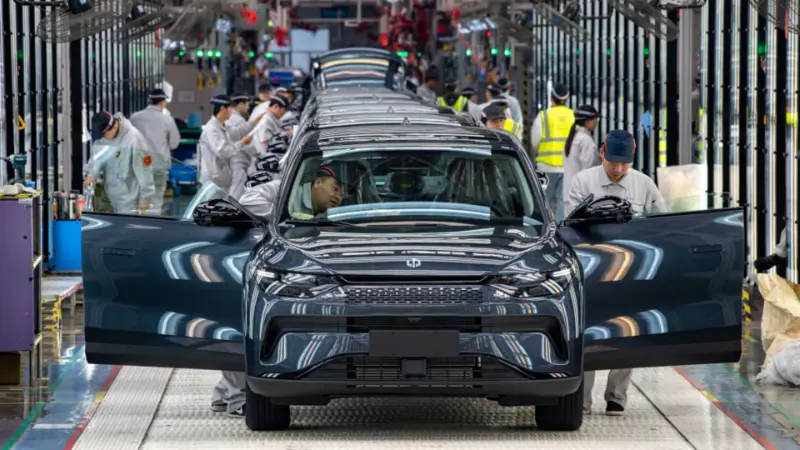 In a move that has sparked controversy and raised tensions between China and the European Union, the European Commission has launched an investigation into the level of state subsidies benefiting Chinese electric vehicle (EV) makers. This unexpected probe has been met with sharp rebukes from China, which has accused the EU of engaging in protectionism.
China, known for its significant investment in the EV industry, has been providing subsidies to its domestic manufacturers to promote the growth and adoption of electric vehicles. However, the European Commission's investigation seeks to determine whether these subsidies give Chinese EV makers an unfair advantage in the European market, potentially distorting competition.
The probe comes at a time when the global EV market is experiencing rapid growth, with China being the largest market for electric vehicles. As European car manufacturers face increasing competition from Chinese companies, concerns have been raised about a level playing field in the industry. The European Commission's investigation aims to address these concerns and ensure fair competition within the European market.
China's sharp rebuke of the EU's probe as "blatantly protectionist" highlights the escalating tensions between the two economic powers. The outcome of this investigation could have significant implications for both the Chinese and European EV industries, potentially affecting market dynamics and trade relations between the two regions.
The European Commission's investigation into state subsidies benefiting Chinese EV makers has sparked a heated debate between China and the EU. While China defends its subsidies as necessary for promoting the growth of its domestic EV industry, the EU aims to ensure fair competition within its market. This clash of interests reflects the increasingly competitive landscape of the global electric vehicle industry and the complex dynamics between major economic powers. The outcome of this investigation will undoubtedly have far-reaching consequences for both regions and the future of the electric vehicle market.