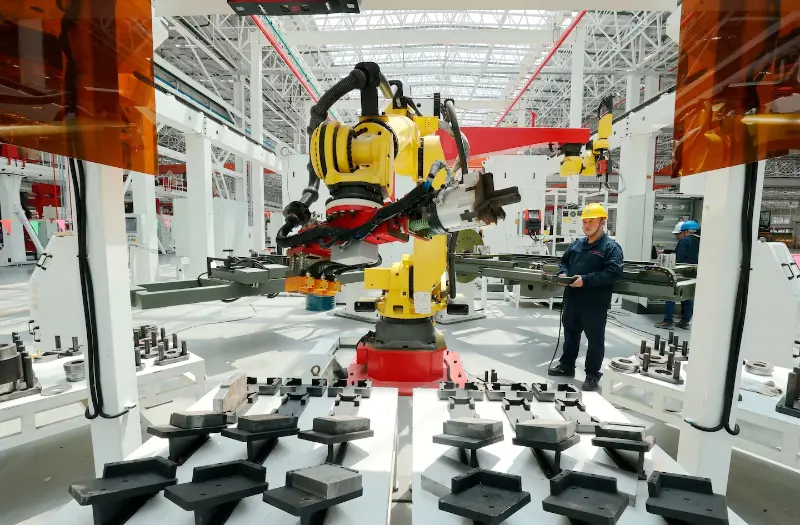 China's manufacturing sector contracted in April, according to an official survey released on Monday. This signals concerns about the sustainability of the country's economic recovery and poses a challenge for policymakers.
The Purchasing Managers Index (PMI) fell from 50.6 in March to 49.4 last month, indicating that China's factory activity decreased from the previous month as demand weakened both domestically and abroad due to COVID-19 pandemic restrictions still being implemented around the world.
Analysts believe that this decrease could be attributed to weak export orders and domestic consumption caused by rising unemployment rates as well as supply chain disruptions due to global lockdowns, which have affected production capacity across many industries worldwide, including China's manufacturing sector.
In response, Chinese authorities are taking measures, such as implementing fiscal stimulus packages with tax cuts, subsidies for businesses, and other financial support programs designed specifically for small businesses hit hardest by the pandemic. They also plan on further strengthening their efforts towards digital transformation initiatives, which will help drive innovation within key sectors of industry while boosting employment opportunities at home.
Overall, it is clear that despite these proactive steps taken by Chinese authorities there is still much work ahead if they wish to sustain momentum in their economic recovery over time.
Read more at Washington Post