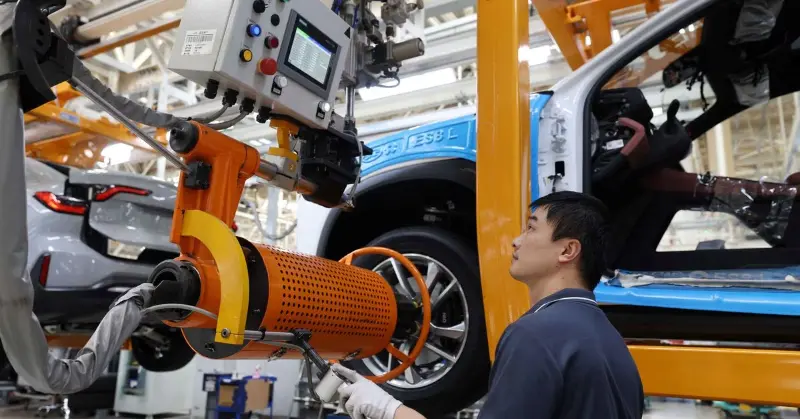 China's manufacturing activity has contracted faster than expected in May due to weakening demand, according to an official factory survey released on Wednesday. The data points to a patchy economic recovery and puts pressure on policymakers for further action.
The Purchasing Managers' Index (PMI) fell from 50.1 in April to 49.4 last month, the lowest reading since February 2020 and below the median forecast of 50 by economists surveyed by Reuters. A figure below 50 indicates contraction while one above signals expansion in the sector, which accounts for about 40% of China's economy.
Weak external demand was cited as a key factor behind the decline with new export orders dropping at their fastest pace since March 2020 when factories were shuttered due to coronavirus pandemic-related restrictions across much of China's trading partners including Europe and North America. This is likely putting strain on Chinese manufacturers who are already facing rising costs amid supply chain disruptions caused by Covid-19-related lockdowns around the world this year.
To help mitigate these pressures, analysts suggest that Beijing should continue its pro-growth policies, such as tax cuts and infrastructure investments while also taking steps towards reforming state-owned enterprises (SOEs). Such measures could help revive domestic consumption levels, which have been affected over recent months due to weak job markets resulting from slower growth rates seen earlier this year.
Read more at Reuters