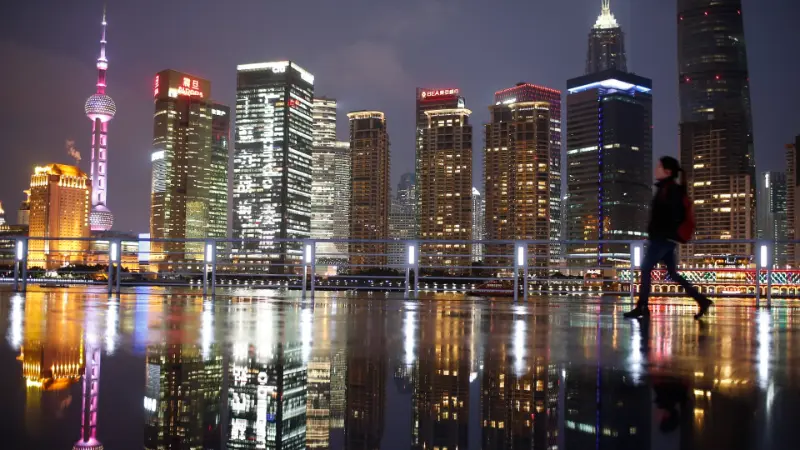 China's economic challenges are intensifying as new loan activity takes a nosedive and concerns over the property market loom large. The recent credit data for July, released on Friday, revealed a sharp decline in the demand for loans from both businesses and households. This downturn in borrowing indicates a significant slowdown in economic activity, raising questions about the country's growth prospects.
The slump in new loans is particularly concerning as it reflects a lack of confidence among businesses and households in China's economic recovery. With demand for credit falling, businesses may face difficulties in expanding their operations and investing in new projects. This could have a ripple effect on employment levels and overall economic growth. Similarly, household borrowing is a crucial indicator of consumer sentiment and purchasing power. A decline in household borrowing suggests that consumers are becoming more cautious, which could dampen domestic consumption and further hinder economic recovery.
Furthermore, the concerns surrounding China's property market add another layer of complexity to the country's economic challenges. The property sector has been a key driver of growth in China for years, and any significant downturn in this market could have far-reaching consequences. A potential property market slump could not only impact construction and real estate industries but also have broader implications for consumer spending, financial stability, and investor sentiment.
As China grapples with these economic headwinds, policymakers will need to implement targeted measures to address the decline in loan demand and address the underlying issues in the property market. Stimulating business and consumer confidence will be crucial in revitalizing economic activity. Additionally, monitoring and managing any potential risks in the property sector will be essential to safeguarding financial stability. In the face of these challenges, China's policymakers must navigate a delicate balancing act to ensure sustainable and inclusive economic growth.
China's economic challenges are escalating as new loan activity plunges and concerns over the property market loom large. The decline in loan demand from businesses and households indicates a slowing economy and raises doubts about the country's growth prospects. Policymakers will need to take decisive action to stimulate confidence and address the underlying issues in the property market to ensure a sustainable path to recovery.