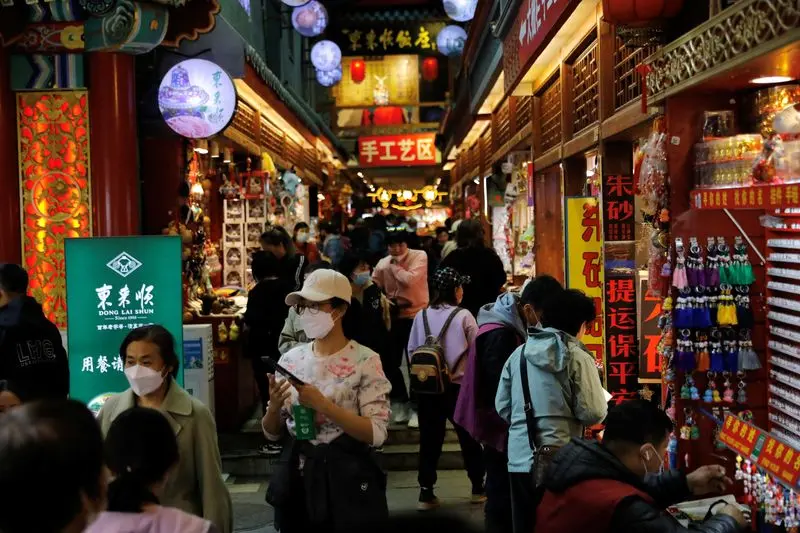 China is facing a new wave of COVID-19 infections, raising concerns about the potential impact on trading volumes. With people returning from public holiday travel, traders and banking sources have reported that they or their colleagues have contracted the virus recently. One trader at a foreign bank estimated that around 10% of people in his circle had caught it again.
The disruption to trading volume is likely to be less pronounced than during previous pandemic-induced downturns due to improved safety protocols and infrastructure put in place since then. However, there are still worries about how this could affect market activity over the coming weeks as more cases emerge across China's financial sector.
To mitigate any further spread of infection within its financial industry, Chinese authorities are encouraging firms to introduce remote working policies where possible and ensure social distancing measures remain in place for those who can't work remotely – such as traders on exchange floors or dealing rooms with multiple staff members present at once. As well as this, all personnel should wear masks when entering buildings and maintain good hygiene practices such as regular hand washing throughout their shifts.
By taking these steps now while cases remain low within China's finance industry we can hopefully avoid any major disruptions caused by an uncontrolled outbreak later down the line – allowing us all to keep doing business safely even under difficult circumstances like these.
Read more at Yahoo News