China's Controversial 'Kissing Device' for Long-Distance Lovers Sparks Debate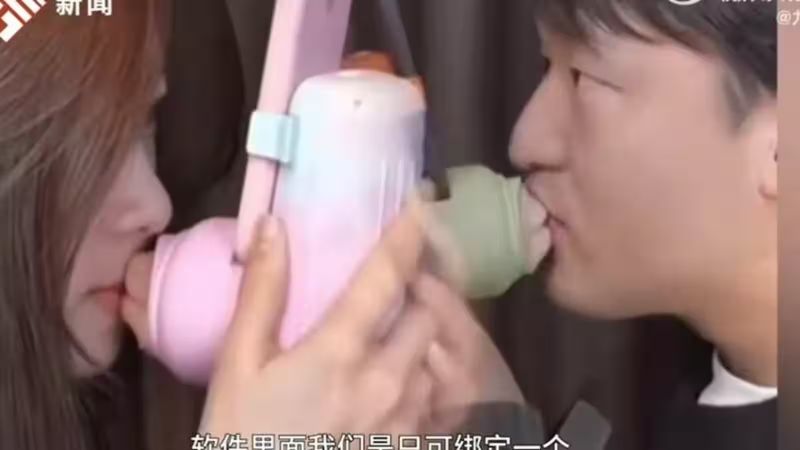 China's latest invention, the 'kissing device', has left netizens divided. The device was created by Jiang Zhongli after he found himself in a long-distance relationship with his girlfriend and could only stay connected through phone calls.
The kissing device allows couples to feel each other's lips over a long distance, using pressure sensors and air pumps to simulate the sensation of an actual kiss. It also features facial recognition technology that can detect when two people are looking at each other while they use it.
Despite its innovative design, many have questioned whether this machine can replicate the feeling of an intimate moment between two lovers who are far apart from one another. Some have argued that nothing compares with physical contact and being able to share moments in person – something that no machine can ever replace or recreate accurately enough for true satisfaction.

However, others believe that any form of connection should be celebrated during these times when physical touch may not always be available due to travel restrictions or living conditions – making this invention especially useful for those who find themselves separated from their loved ones by circumstance rather than choice.
Whatever your opinion on China's 'kissing device' may be, there is no denying its potential as a tool that could help bridge distances between couples all around the world – allowing them some semblance of closeness even if they cannot physically meet up right now.
Read more at Hindustan Times