China Pioneers Refrigerator for Quantum Chips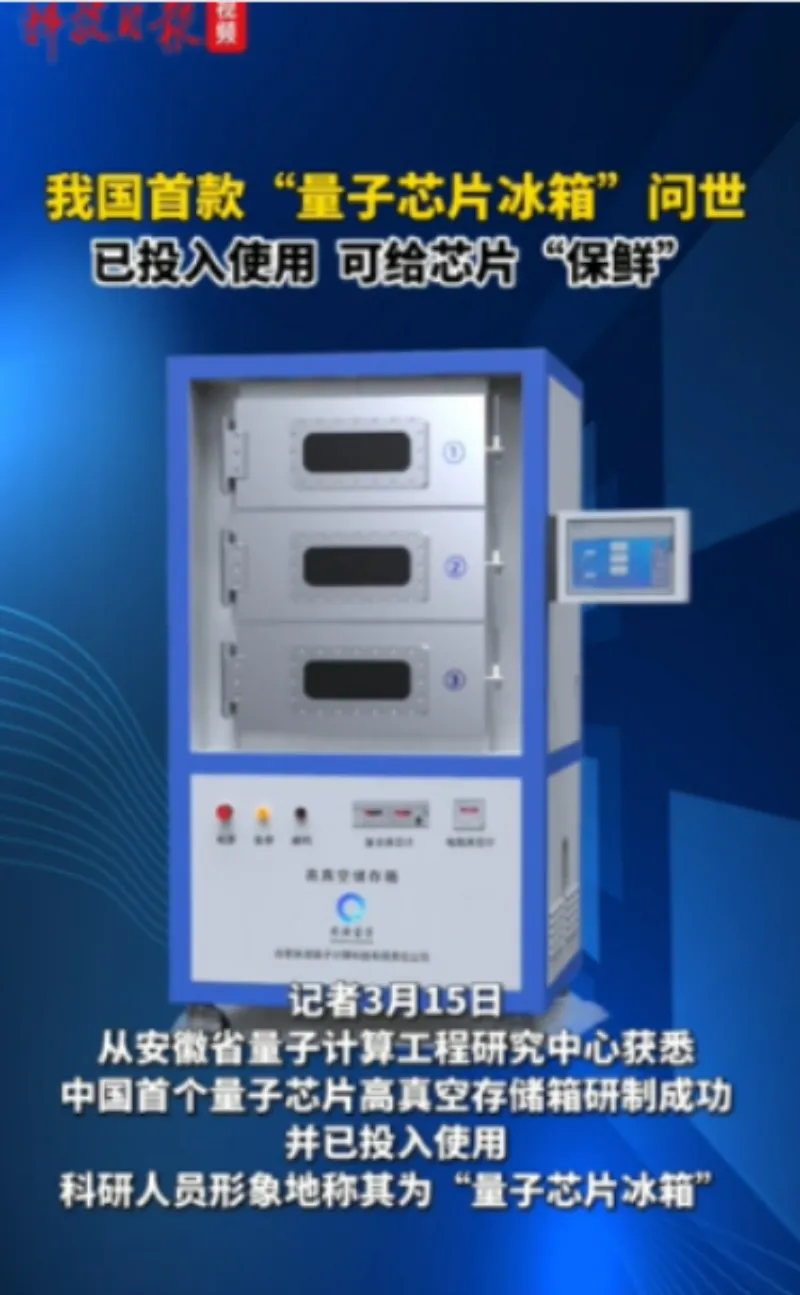 China has made a breakthrough in quantum technology with the creation of its first refrigerator for quantum chips. Chinese scientists have developed a high vacuum storage box that can store these delicate and powerful chips at temperatures close to absolute zero. This device, known as the Quantum Chip Refrigerator (QCR), is capable of maintaining an environment where temperature fluctuations are minimal and chip performance is maximized.
The QCR was designed by researchers from China's National Laboratory for Physical Sciences at Microscale, Beijing Institute of Technology, and Tsinghua University. It consists of two parts: an outer shell made out of stainless steel to maintain low temperatures, and an inner chamber lined with graphene-based insulation material to keep the interior cold enough to store quantum chips without affecting their performance or stability over time. The fridge also features advanced cooling systems, such as liquid helium pumps, which help it reach ultra-low temperatures quickly while avoiding thermal shock damage on sensitive components inside it.
This revolutionary invention marks a significant milestone in China's efforts towards advancing its position in global quantum computing research and development efforts, allowing them access to previously inaccessible technologies that could be used for various applications including cryptography, artificial intelligence (AI) algorithms, or even medical imaging techniques like magnetic resonance imaging (MRI).
Read more at Gizmochina