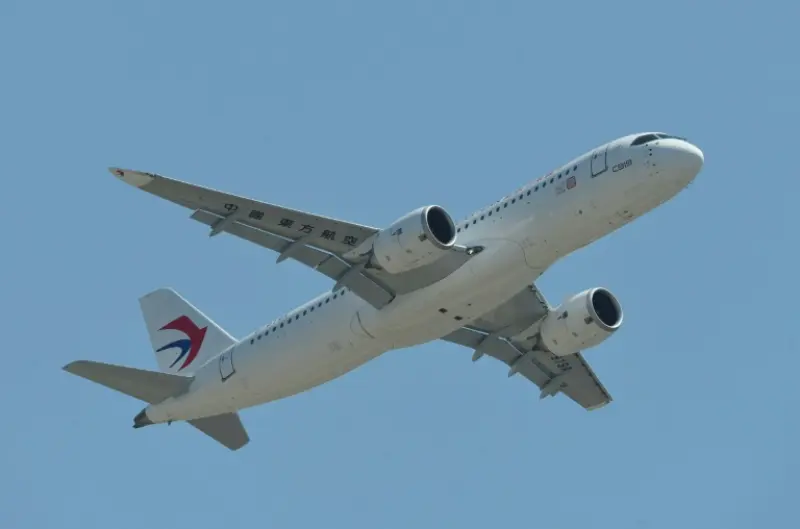 On Sunday, China's first domestically produced passenger jet made its maiden commercial flight. This marks a major milestone in the nation's decades-long effort to compete with Western rivals in the air. The ARJ21 aircraft, manufactured by Commercial Aircraft Corporation of China (COMAC), departed from Shanghai Pudong International Airport and flew to the city of Xi'an in central China.
The plane is capable of carrying up to 90 passengers and has a range of 2,225 kilometers (1,385 miles). It is equipped with advanced navigation systems that allow it to fly safely even during bad weather conditions or low visibility scenarios. COMAC chairman Jin Zhuanglong said he was proud that this "milestone event" had been achieved despite numerous challenges faced during development and production stages over many years."This successful maiden flight will not only benefit the Chinese aviation industry but also serve as an example for other countries," he added.
With this success under its belt, COMAC now looks forward to expanding its reach into international markets as well as developing larger models, such as wide-body jets, which could potentially revolutionize global travel options for passengers around the world!
Read more at Yahoo News