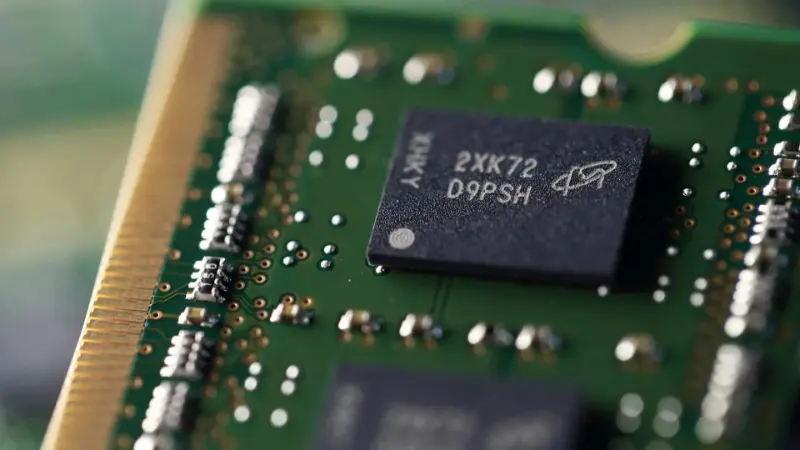 On Monday, chip stocks in China rallied after Beijing declared that U.S.-based chip giant Micron Technology Inc is a "major security risk". This news sent shares of its South Korean and Chinese rivals soaring; some stock prices rose as much as 8%.
The announcement came from the State Administration for Market Regulation (SAMR), which said it had launched an anti-monopoly investigation into Micron's alleged violations of antitrust laws. The SAMR accused the company of abusing its market dominance by charging excessive prices and engaging in other unfair practices.
This news was welcomed by investors who saw it as an opportunity to benefit from increased competition between domestic and foreign players in the semiconductor industry. In particular, shares of Chinese memory makers such as Yangtze Memory Technologies Co Ltd (YMTC) surged on Monday following this announcement, with YMTC's share price rising almost 8% higher than Friday's close at one point during trading hours. Similarly, South Korea's SK Hynix also jumped more than 3%, while Samsung Electronics gained 1%.
Overall, these companies stand to gain significantly if they can compete effectively against their American rival due to reduced pricing pressure and increased demand for their products within China's rapidly growing semiconductor sector.
Read more at CNBC