Catch a Glimpse of the Cutest Lil Robots as They Attempt to Play Soccer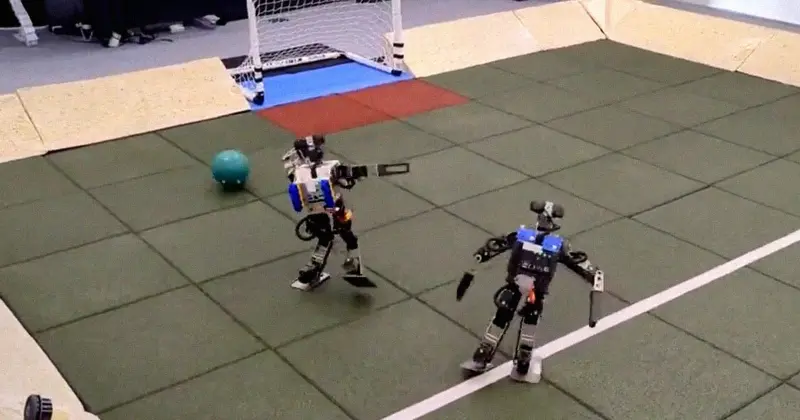 Robots have always been a source of fascination for humans. We've seen them in movies, TV shows, and other forms of media, but now they're taking the world by storm with their real-life capabilities. Researchers from Google's DeepMind AI lab recently showcased the adorable power of tyke-sized robots trying to play soccer.
The video footage revealed that these tiny machines were able to move around on their own and even attempt to kick a ball into a goal! They weren't quite successful at it yet, but this was still an impressive feat considering how small they are compared to regular-sized soccer players. The robots used sensors and machine learning algorithms to navigate the field and make decisions about where they should go next or when they should try kicking the ball toward the goalposts.
This research is just one example of what robotics can do today; as technology continues advancing we may soon see more sophisticated robots playing sports like soccer or basketball at competitive levels against human opponents! Until then though, we can enjoy watching these little guys try their best on our screens – it's both endearing and inspiring all at once!
Read more at Futurism