Breaking News: Wear OS 2 Smartwatches Bid Farewell to Google Assistant Support!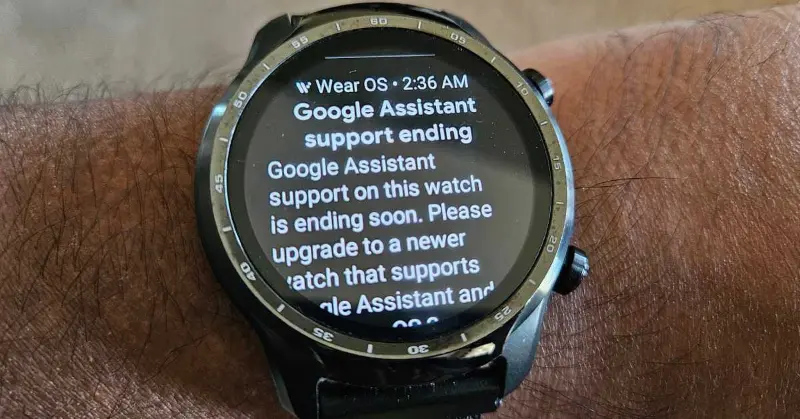 In a recent announcement, Google has revealed that Wear OS 2 smartwatches will no longer have Google Assistant support starting from August 31, 2023. This decision has left many users and tech enthusiasts surprised and curious about the implications it may have on the functionality and user experience of these devices.
Google Assistant has become an integral part of our daily lives, providing users with a convenient and hands-free way to access information, control smart devices, and perform various tasks. Its absence on Wear OS 2 smartwatches may lead to a significant decline in user satisfaction and limit the overall usefulness of these devices.
While Google has not provided specific reasons for this change, it is speculated that the decision may be influenced by the company's focus on newer versions of Wear OS and the development of more advanced features. However, this move leaves users with a sense of uncertainty regarding the future of Wear OS 2 and the level of support Google will continue to offer.
As Wear OS 2 smartwatch users count down to the end of Google Assistant support, it remains to be seen how this change will impact their day-to-day activities. Will alternative voice assistants fill the void? Or will Wear OS 2 smartwatches lose some of their appeal? Only time will tell, but one thing is certain – this announcement has sparked a discussion among tech enthusiasts and users alike, eager to understand the implications and adapt to this new reality.