Brave Search Unleashes AI-Powered Summarizer to Take on ChatGPT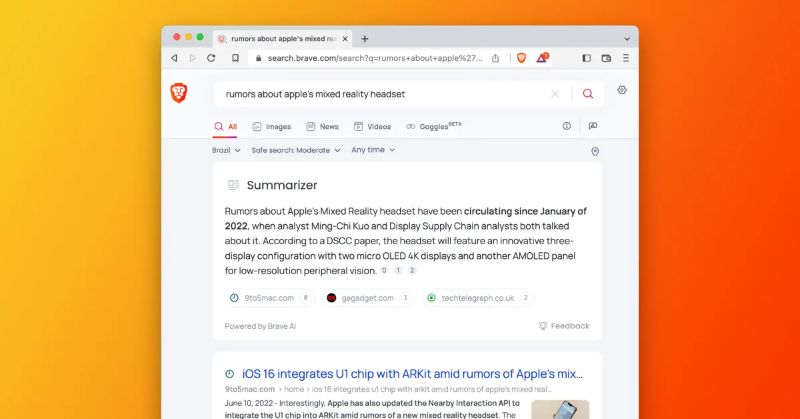 Brave Search, the privacy-focused web browser's search engine, has just announced its latest feature: an AI-based summarizer. This new tool is a response to ChatGPT and provides users with a quick overview of their search results. Brave Search promises that this summarizer will help people quickly scan information and get the gist of what they are looking for without having to read through multiple pages or articles.
The Summarizer uses natural language processing technology to analyze text to create concise summaries from long pieces of content. It also takes into account user preferences such as language and topics so that it can generate more relevant results for each searcher. The team behind Brave Search believes this feature will be especially helpful when researching complex topics or trying to understand large amounts of data at once – something which would normally take hours if done manually!
Overall, Brave Search hopes that its AI-based Summarizer will make searching easier than ever before while still maintaining user privacy by not tracking any personal data associated with searches performed on its platform. With this new addition, they hope to offer an alternative solution for those who want fast access to information without sacrificing security or convenience in the process!
Read more at 9to5Mac