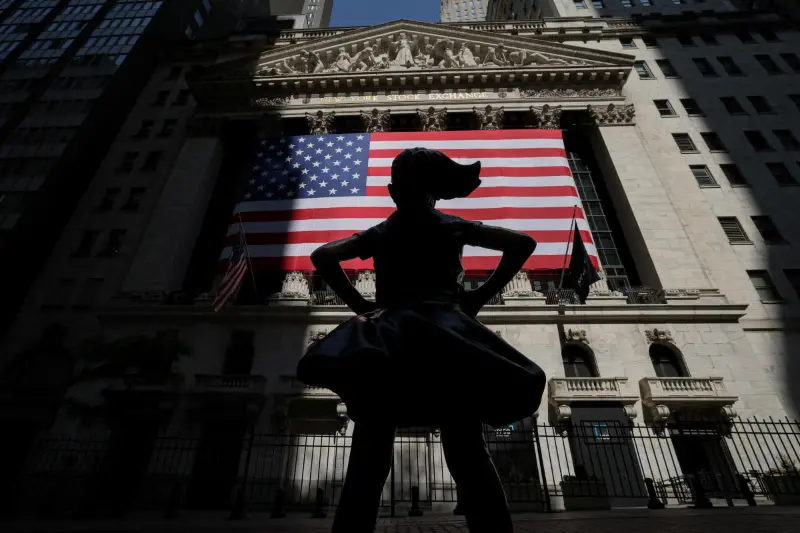 In a recent report, Goldman Sachs analysts have predicted that the stock market will likely remain in a 'fat and flat' range throughout this year. This forecast comes as the global economy seeks to find stability amidst uncertain times. While the term 'fat and flat' may sound paradoxical, it refers to a situation where stock prices remain relatively stable, neither experiencing significant gains nor steep declines.
According to Goldman Sachs, this projection is based on the expectation that the global economy will continue to face headwinds, including trade tensions, geopolitical uncertainties, and slower growth. These factors have created an environment of caution among investors, leading to a more subdued performance in the stock market.
However, it is important to note that a 'fat and flat' market does not necessarily mean that there won't be any opportunities for investors. Even within a range-bound market, there can still be pockets of growth and potential for profit. It becomes crucial for investors to carefully analyze individual stocks and sectors, identifying those that have the potential to outperform despite the broader market conditions.
In conclusion, Goldman Sachs analysts suggest that investors should brace themselves for a year of limited volatility and modest returns in the stock market. While the term 'fat and flat' may not inspire excitement, it is a reflection of the current economic landscape. As always, it is wise for investors to approach the market with caution, conducting thorough research and seeking expert advice to navigate through these uncertain times.
Read more at Yahoo Finance