Boldly Going Beyond: Start-up Ventures into the Cosmos to Create Space Babies, but the Perilous Path Ahead Casts a Shadow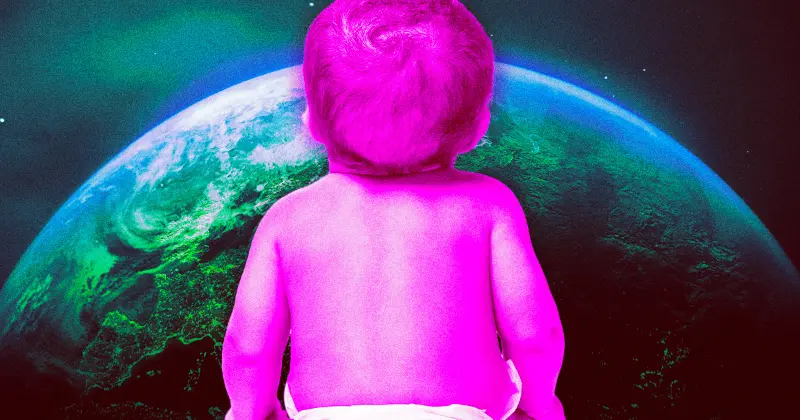 In a bold and ambitious move, startup company Spaceborn United has set its sights on a groundbreaking endeavor – the conception and birth of a baby on Mars. This audacious goal has captured the imagination of many, as it represents an unprecedented leap in human exploration and colonization. However, the risks and challenges associated with such a feat cannot be overlooked.
The idea of having a baby born on Mars may seem like science fiction, but Spaceborn United is determined to turn it into a reality. Their vision is to establish a self-sustaining colony on the red planet, with the ultimate goal of ensuring the survival and continuation of the human species beyond Earth. The concept raises intriguing questions about the future of humanity and our ability to adapt and thrive in extreme environments.
However, the risks involved in this venture are undeniably grave. The harsh conditions on Mars, including high radiation levels, extreme temperatures, and the absence of a breathable atmosphere, pose significant challenges for sustaining human life, let alone nurturing the growth and development of a child. The potential long-term health effects on both the mother and the child remain largely unknown, raising ethical concerns about subjecting them to such hazardous conditions.
While the concept of space babies may capture our imagination and symbolize the indomitable human spirit of exploration, it is important to approach this idea with caution. The risks and challenges associated with conceiving and giving birth on Mars cannot be underestimated. As we continue to push the boundaries of space exploration, it is crucial that we prioritize the well-being and safety of all individuals involved, ensuring that the benefits outweigh the potential risks. Only then can we truly explore the uncharted territories of the cosmos and venture into the realm of extraterrestrial parenthood.
Read more at Futurism