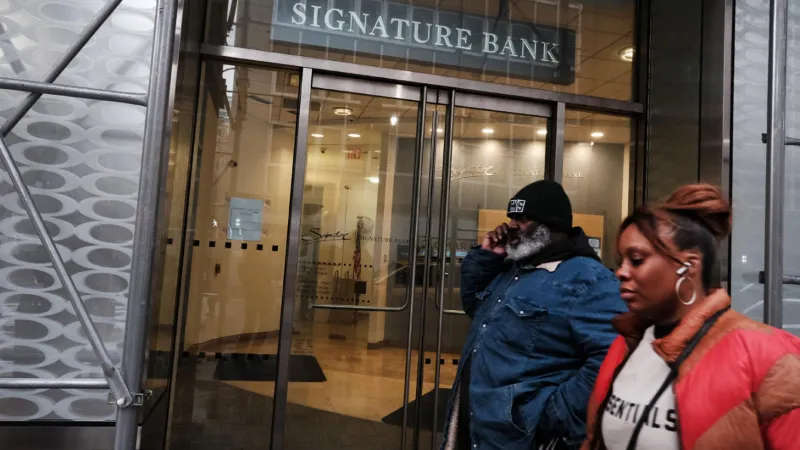 The recent collapse of Silicon Valley Bank (SVB) and Signature Bank has sent shockwaves through the banking industry. While this crisis affects all banks, Black- and community-owned banks are particularly vulnerable to its impacts. According to Dominic Martin, president and CEO of Optus bank, "I don't think this is a crisis for Wall Street necessarily; I think this is a crisis for Main Street."
Unfortunately, Republicans have attempted to shift blame away from the systemic issues at hand by pointing fingers at so-called "woke" culture as the cause of these collapses. This ignores both histories – which shows that many Black-owned banks were systematically underfunded in comparison with their white counterparts – as well as current realities such as discriminatory lending practices that continue today in some areas.
It's clear that we need more than just rhetoric if we want our banking system to be truly equitable: We need policy changes, such as increased capital requirements for minority-owned financial institutions or targeted investments into communities most impacted by economic inequality. Only then can we ensure not only stability but also opportunity within our banking sector going forward.
Read more at Yahoo News