Bill Gates Sounds the Alarm: AI's Potential to Erode Elections and Democracy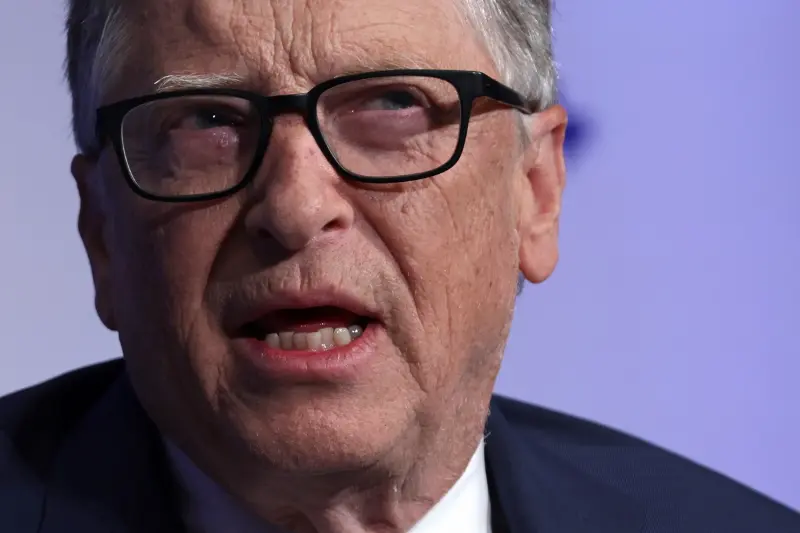 In a recent interview, tech mogul Bill Gates expressed his concerns about the potential impact of artificial intelligence (AI) on elections and democracy. As one of the world's most influential figures in technology, his words carry weight. Gates argues that the rise of AI-generated content could undermine the very foundations of democratic processes, raising important questions about the future of our political systems.
Gates' concerns are not unfounded. With the increasing sophistication of AI algorithms, it is becoming easier for malicious actors to manipulate public opinion and spread misinformation. The use of AI-generated deepfake videos, for example, has already raised alarms about the potential for political manipulation. These videos, which use AI to superimpose one person's face onto another's body, can be incredibly convincing and could be used to fabricate speeches or statements from politicians, leading to widespread confusion and distrust.
Furthermore, the proliferation of AI-generated content on social media platforms poses a significant challenge to the integrity of elections. AI algorithms can be programmed to create and disseminate large volumes of fake news and propaganda, targeting specific demographics and influencing their opinions. This can lead to a distorted public discourse, making it difficult for voters to make informed decisions based on accurate information.
While Gates acknowledges the immense potential of AI to improve society in areas, such as healthcare and education, he rightly warns that we must also take into account the risks it poses to our democratic processes. As AI continues to advance, we must develop robust safeguards to protect our elections and democracy from manipulation. This requires a collective effort from governments, tech companies, and society as a whole to ensure that AI is used responsibly and ethically, without compromising the integrity of our political systems.
Read more at Futurism