Baldur's Gate 3: A Passionate Ode to Dungeons & Dragons That Consumes My Every Waking Moment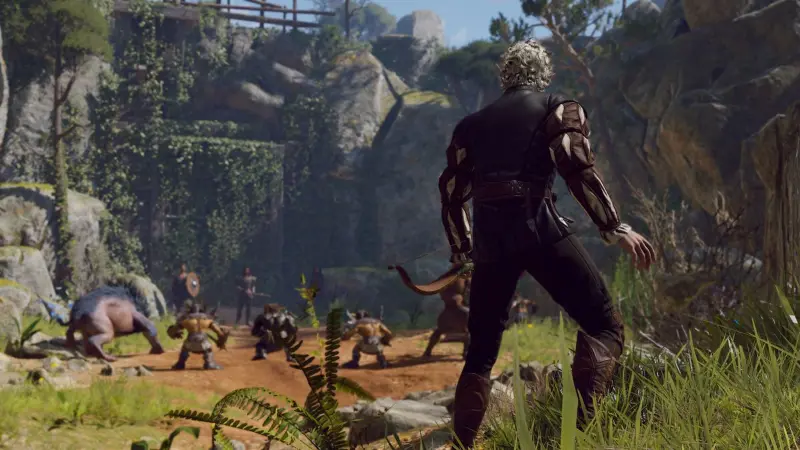 Baldur's Gate 3, the highly anticipated role-playing game developed by Larian Studios, is making waves in the gaming community. As an avid Dungeons & Dragons enthusiast, I can confidently say that this game is an absolute love letter to the iconic tabletop role-playing game. With its intricate storytelling, immersive world-building, and deep character customization, Baldur's Gate 3 has quickly become the game that I can't get enough of.
One of the standout features of Baldur's Gate 3 is its commitment to capturing the essence of Dungeons & Dragons. The game faithfully incorporates the rules and mechanics of the tabletop game, allowing players to experience the thrill of rolling dice and making crucial decisions that shape their character's fate. From creating a diverse range of characters to engaging in epic battles against formidable foes, Baldur's Gate 3 offers an authentic D&D experience that is both nostalgic and innovative.
The attention to detail in Baldur's Gate 3 is truly impressive. The game boasts stunning visuals, intricate character models, and a vast, sprawling world that is begging to be explored. Every nook and cranny of the game is filled with hidden secrets, intriguing quests, and memorable encounters. Whether you're embarking on a perilous journey through treacherous dungeons or engaging in intense battles with mythical creatures, Baldur's Gate 3 never fails to captivate and immerse players in its rich and enchanting universe.
Baldur's Gate 3 is a game that has captured my heart and imagination. Its dedication to faithfully recreating the Dungeons & Dragons experience, coupled with its stunning visuals and immersive gameplay, make it a standout RPG in a sea of gaming options. If you're a fan of D&D or simply crave an epic adventure, Baldur's Gate 3 is the game for you. Prepare to be enthralled and lose yourself in a world of magic, mystery, and endless possibilities.