Authorities Confiscate Over 1000 Counterfeit AirPods and Apple Watch Ultra Imitations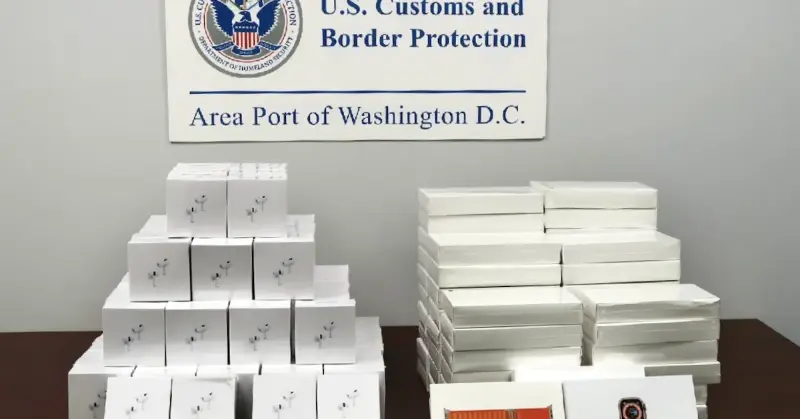 US officials recently seized a shipment of more than 1,000 pairs of fake AirPods and Apple Watch Ultra knockoffs. Counterfeit AirPods have become an increasingly prevalent problem in recent years, prompting Apple to add a built-in feature to their devices that can detect counterfeit products. The seizure was part of an ongoing investigation into the sale and distribution of these illegal items by US Customs and Border Protection (CBP).
The CBP has been cracking down on counterfeit goods for some time now, as they pose a significant risk to consumers who may be unaware that they are buying fakes. Fake electronics such as these often lack safety certifications or quality control standards, which could lead to serious health risks if used improperly. In addition, the profits from selling counterfeits often go towards funding criminal activities such as drug trafficking or terrorism financing.
Apple is working hard with law enforcement agencies around the world to identify sources behind this illicit trade so that appropriate action can be taken against them. Consumers should also take steps when purchasing any electronic device online by ensuring it comes from reputable sellers with proper certification labels attached before making their purchase decision.
Read more at 9to5Mac